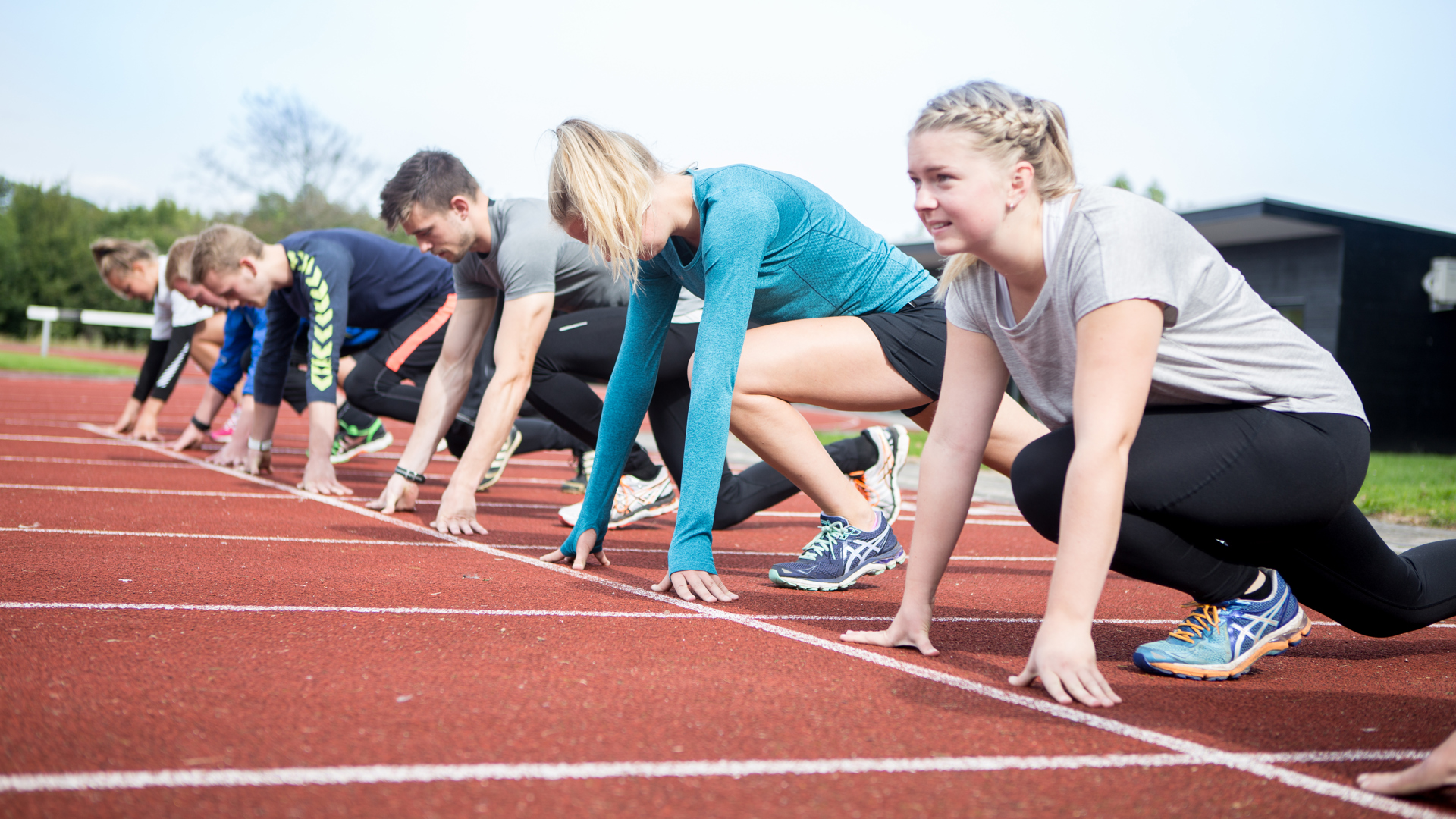 Sports classes
There are many different sports classes and you can mix the subjects almost as you want to.
Scroll down and read about the different sports classes.
Some classes can change, as new classes are added all the time, and others are changed or closed down.
You choose your subjects at the college once you have started at the college, and we are there to advise you.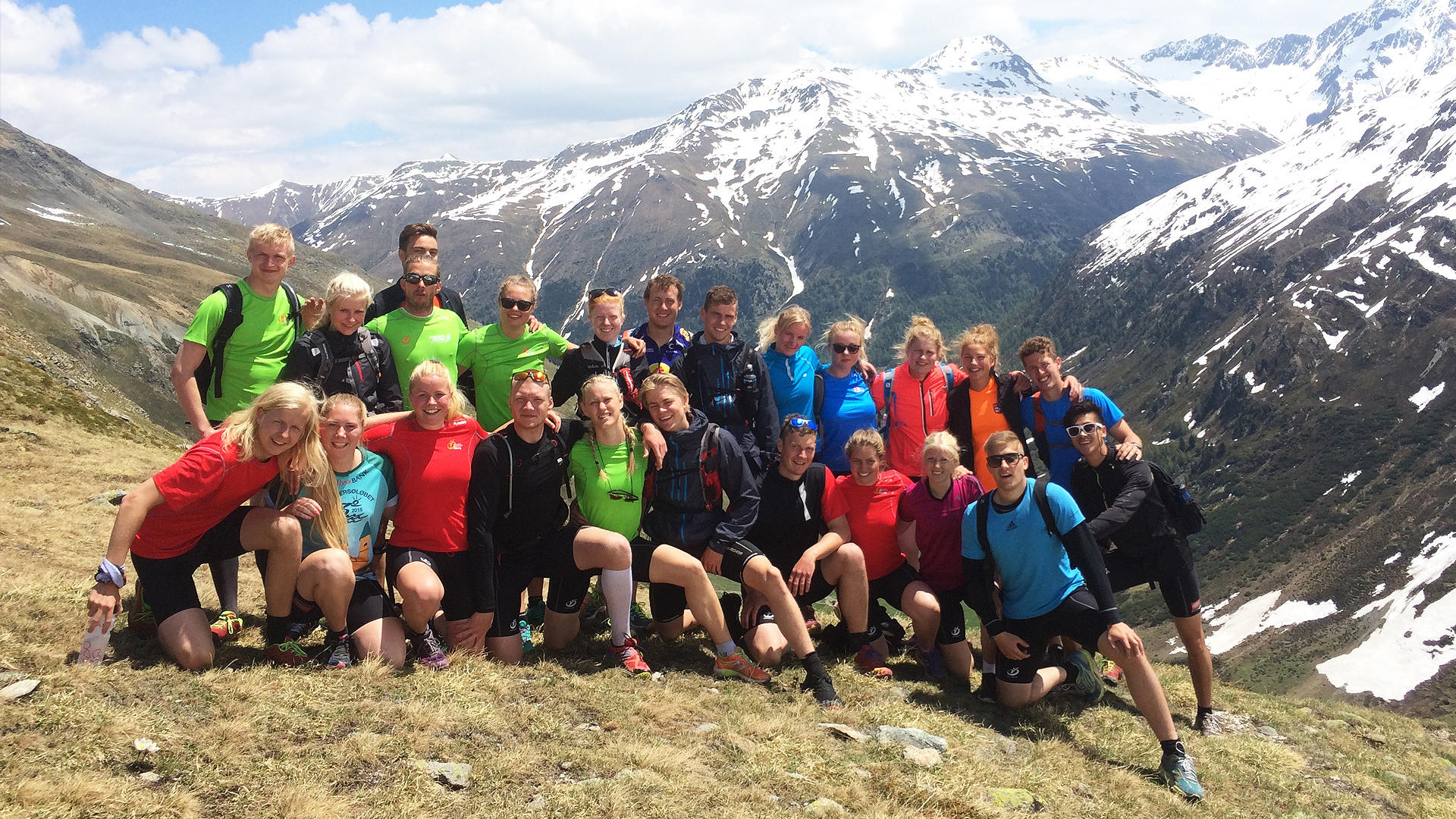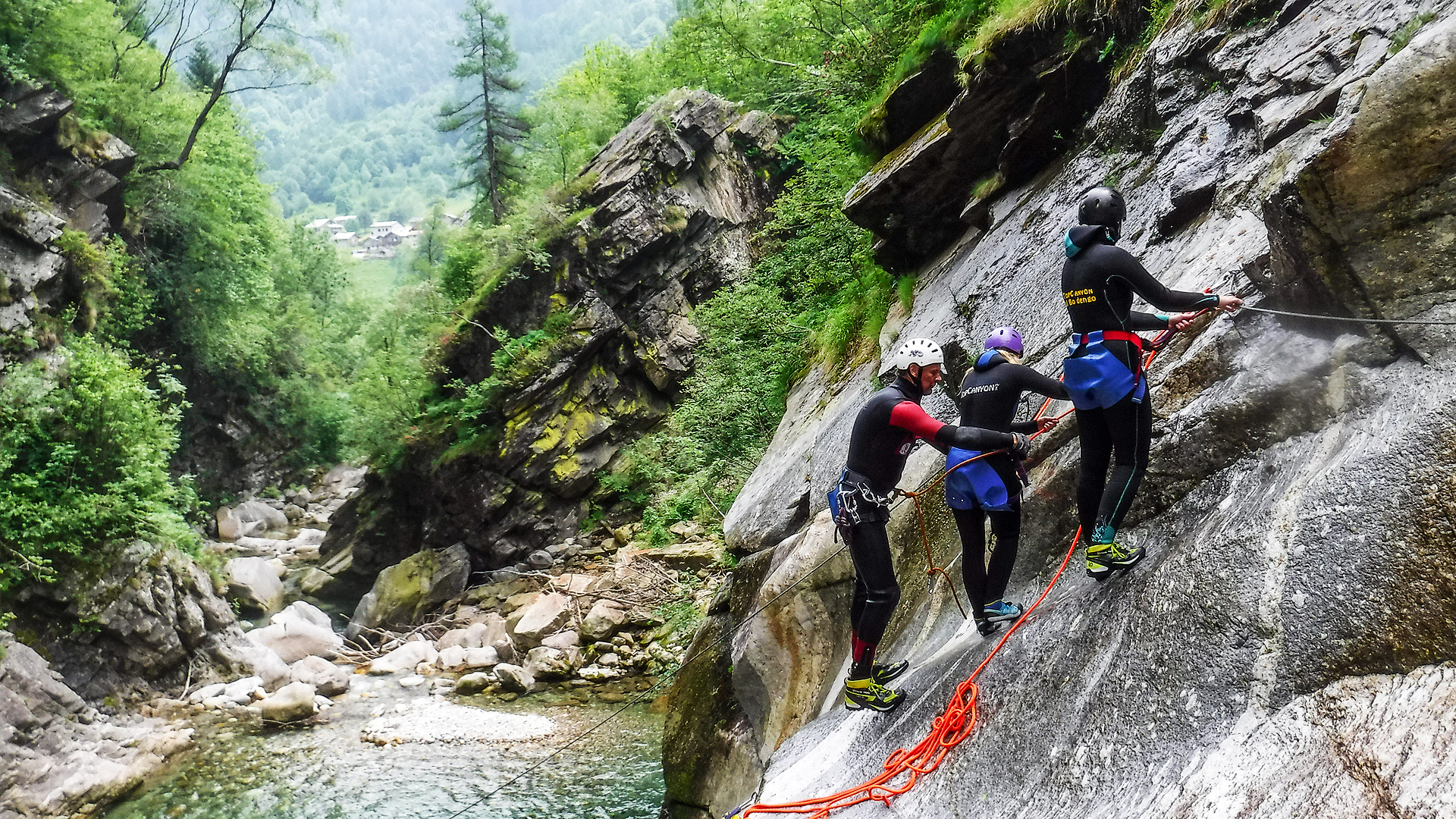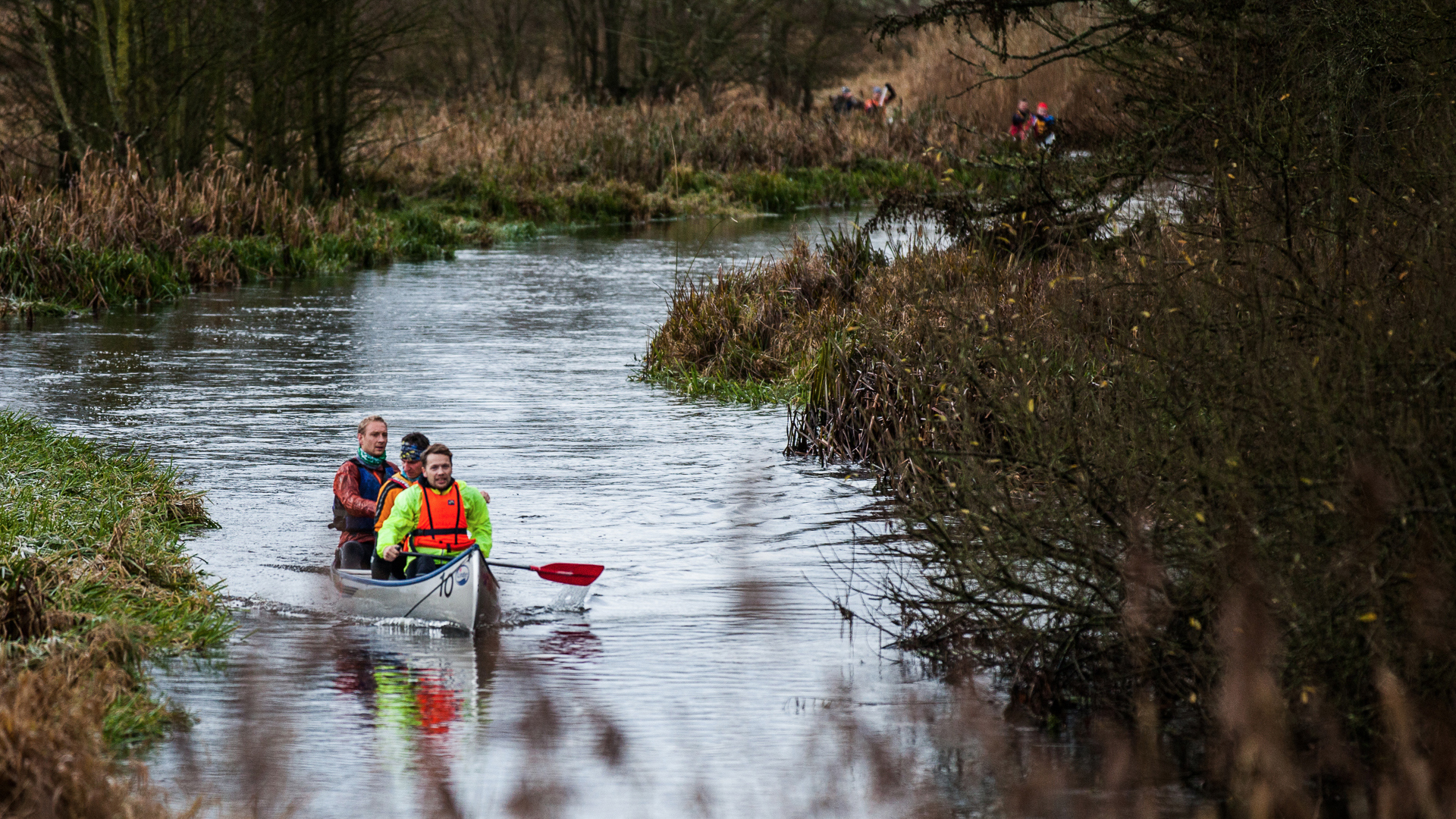 Adventure
If you love to feel the adrenaline pumping, the blood taste in the mouth and the sweat dripping from your face? And do you have the courage to move your limits together with other young peoble? 
At Viborg IH we guarantee that you will "grow" – both personally and physically. You will find the motivation while exercising with others and feel a personal satisfaction in achieving your goals!
Adventure is primarily an outdoor subject where you get to know several sports.
You will try O-running, canoeing, inline skating, kayaking, rock climbing and MTB.
The personal development is in focus – all in a cool community and a safe environment.
Welcome to a wild race in nature where you use yourself fully!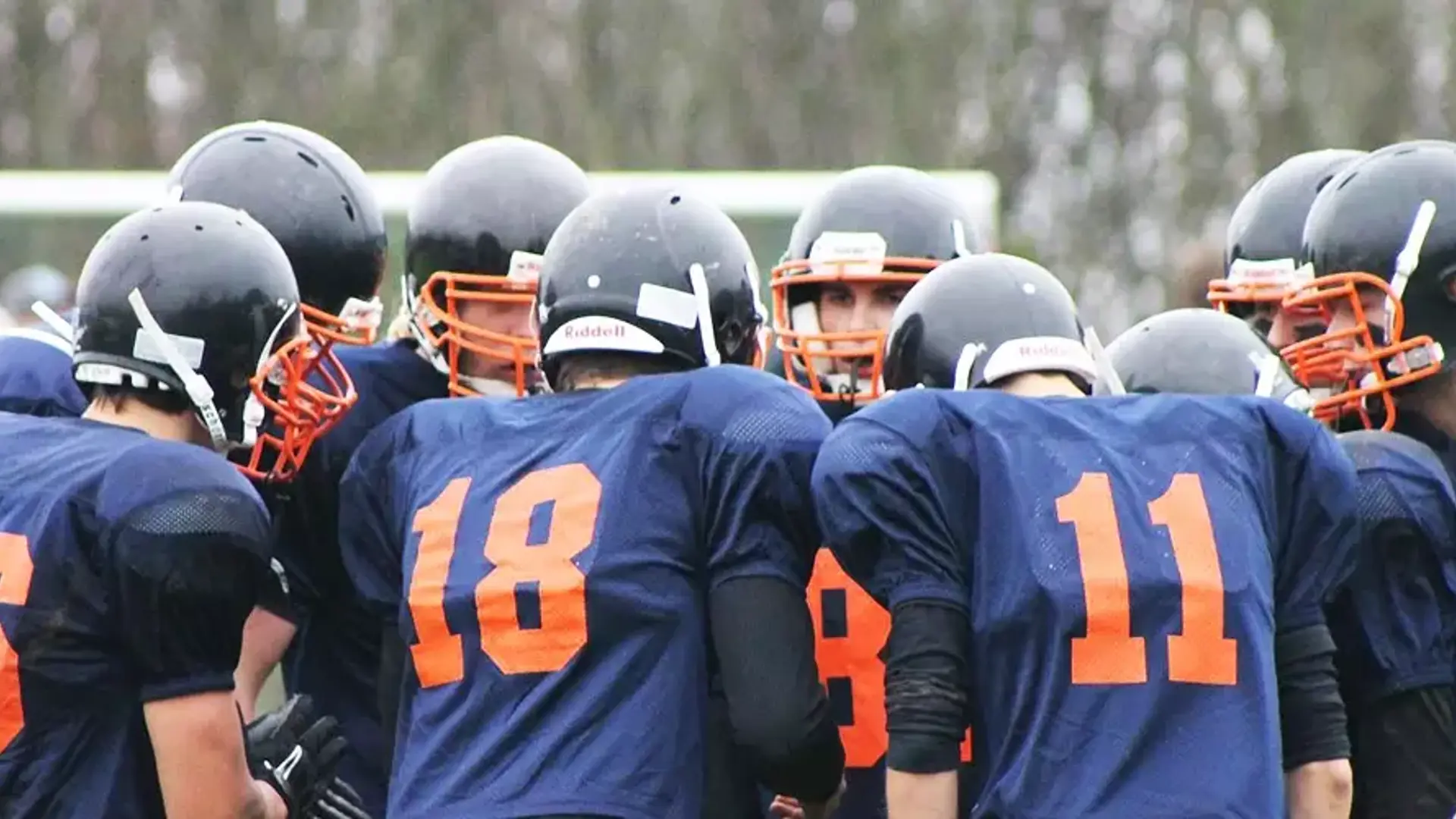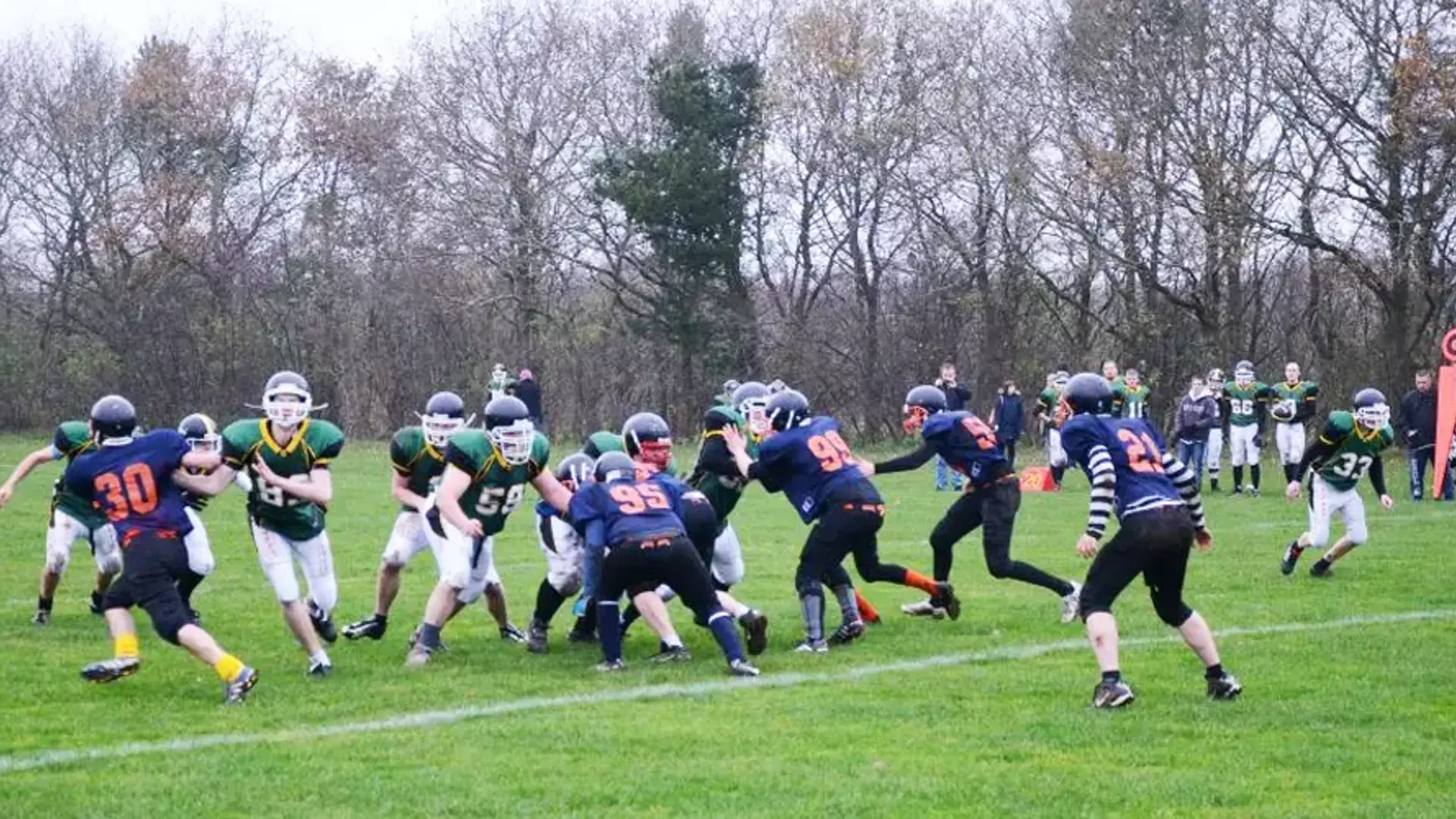 American football
American football is a unique team sport where there must be a lot of different types of players. There is a need for the fast, the small, the big, those with an overview and strategic sense - and those who just want to push through.
Thus, the sport can be for everyone!
The subject at Viborg IH will take you through all facets of the game and player positions. You will get to try out all roles, to get a deeper understanding of the game.
There are no requirements/expectations in relation to previous experience with the game or physical fitness.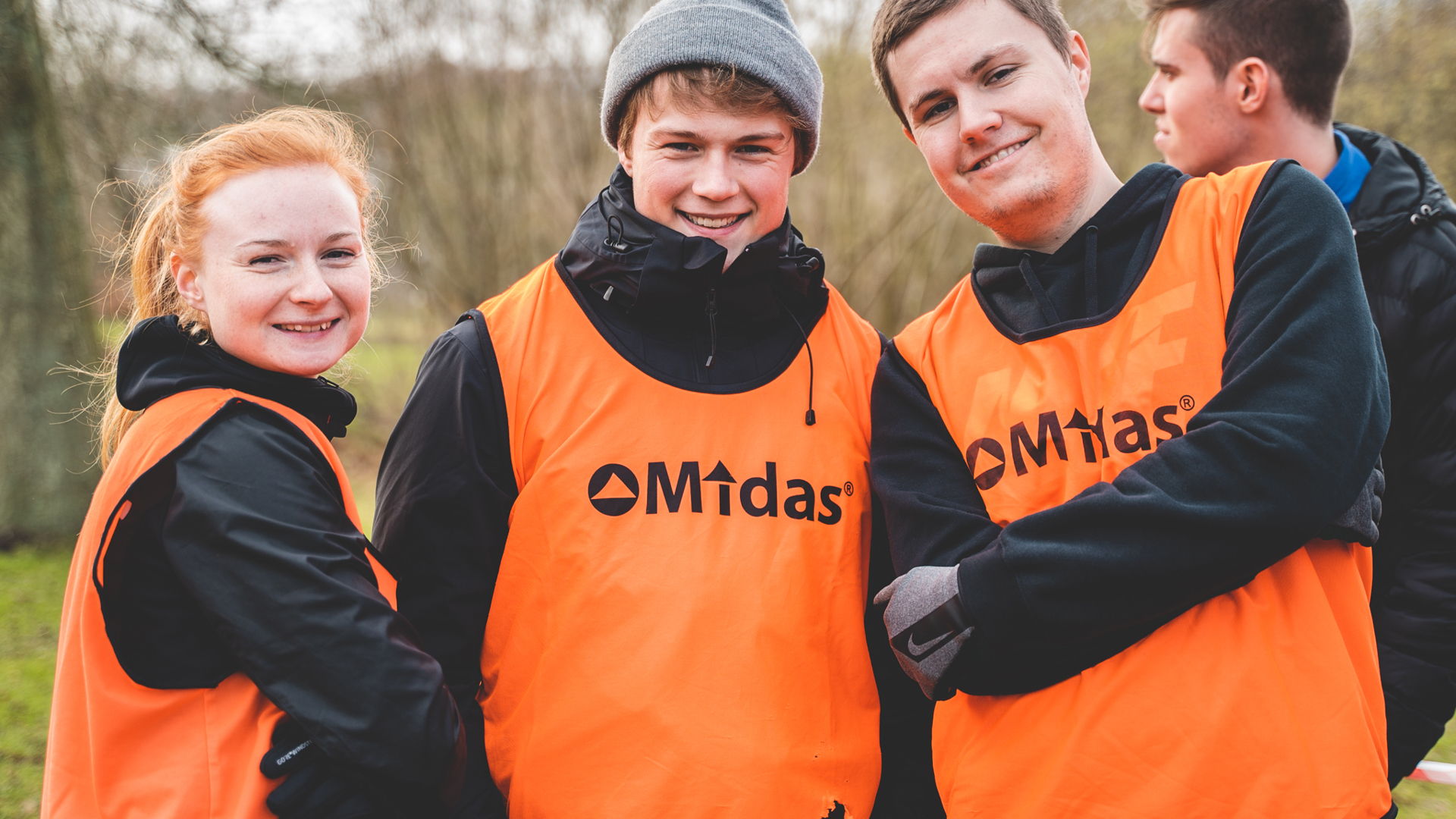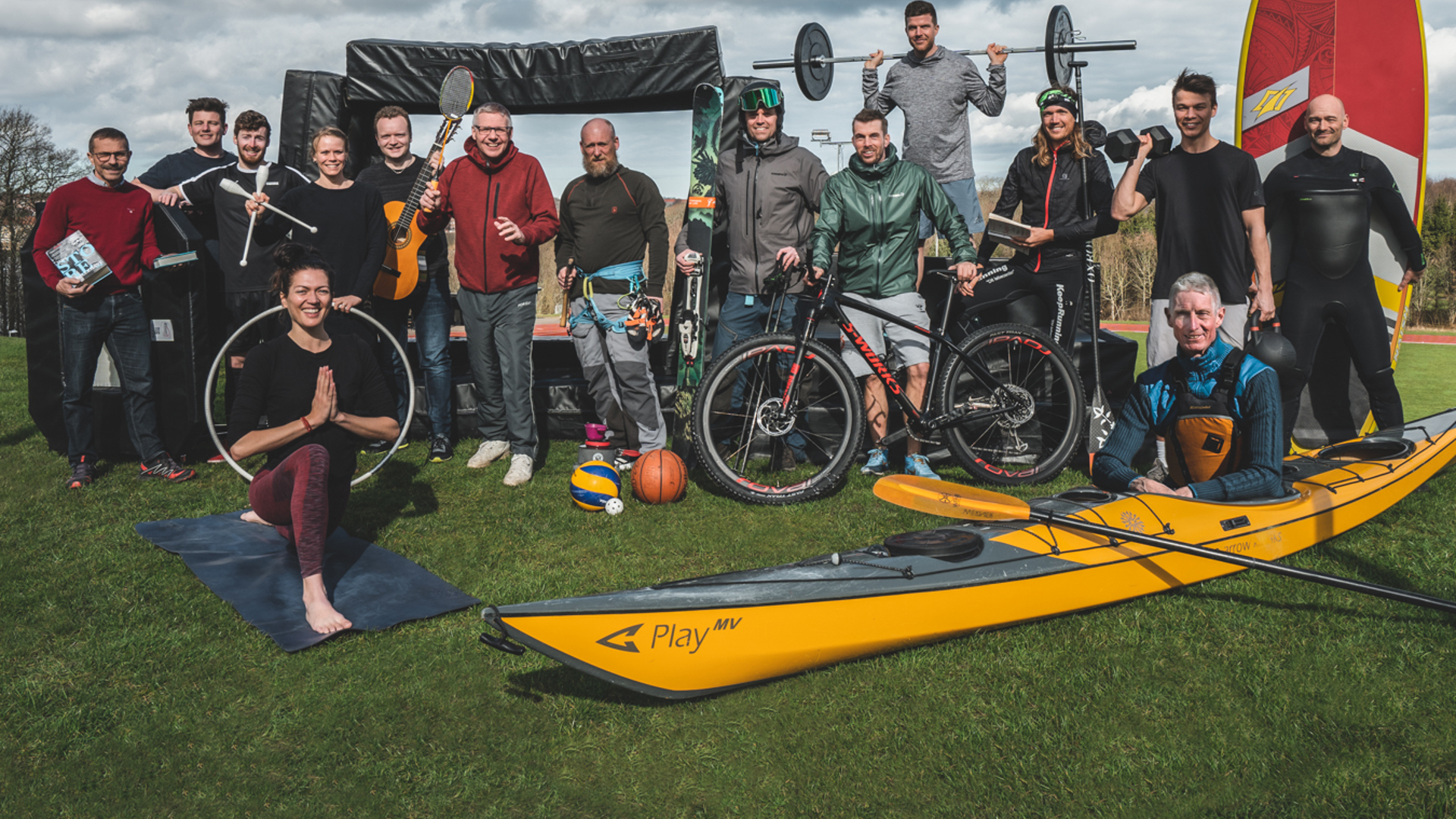 Badminton
Badminton is an intense, fast and psychological game. It requires speed, explosive strength, tactical insight and technique – and all this you will learn in the classes!
It is a sport for all, and is a super fun and challenging game that makes you sweat in a pleasant and flexible way. We will train individual techniques and skills, and we will focus on playing matches, both singles and doubles.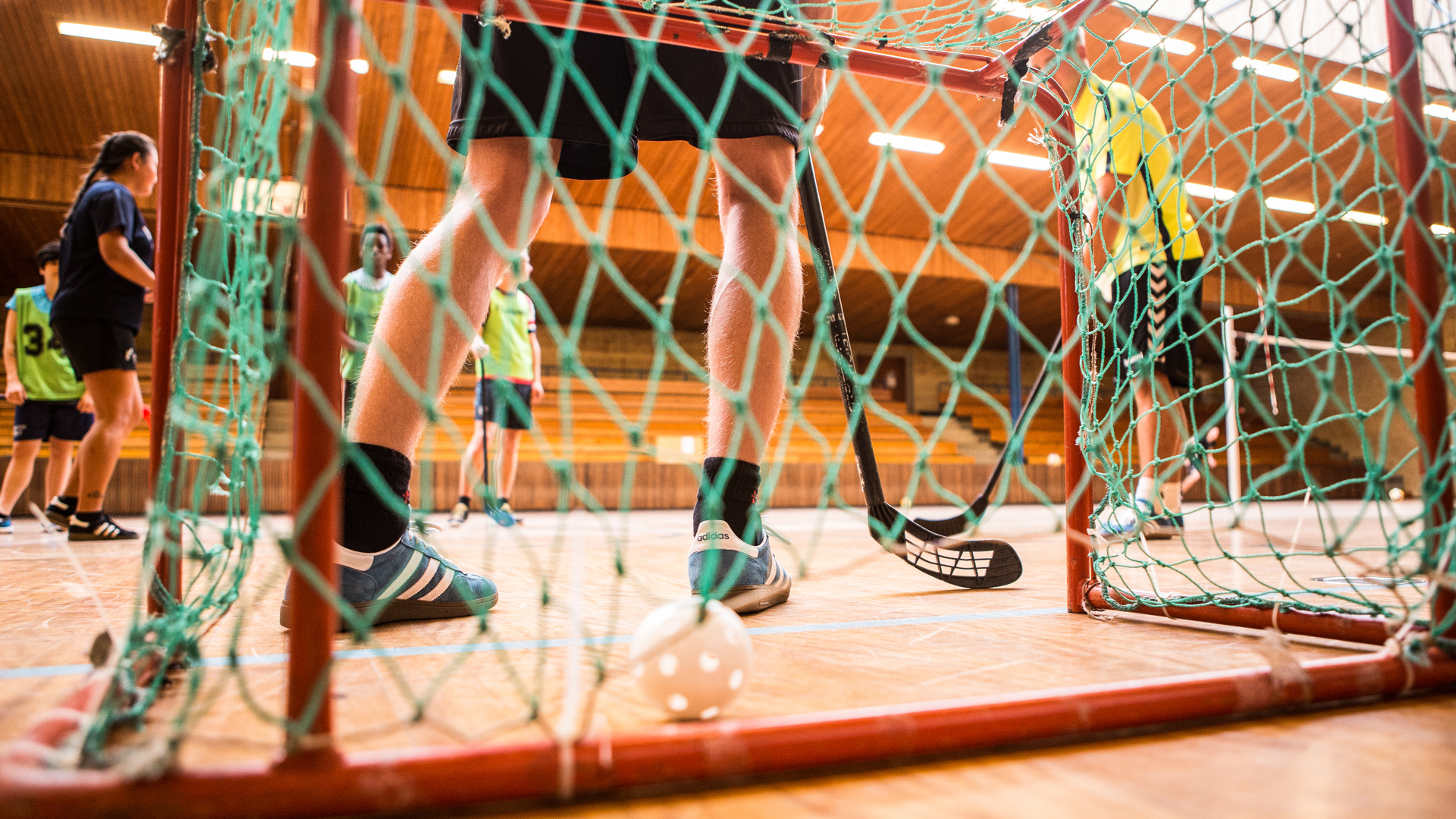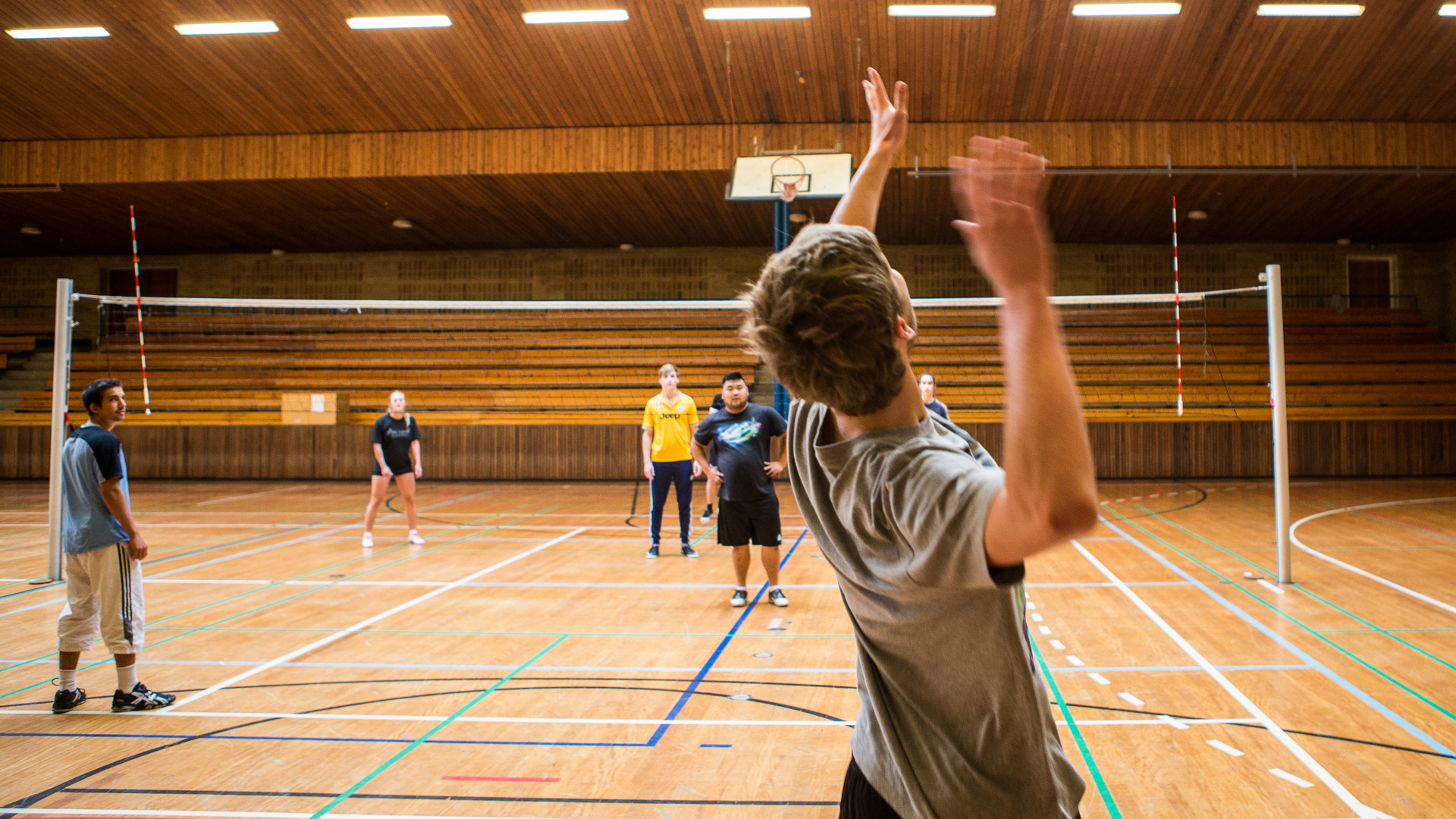 Ballgames
We will play all imaginable and unthinkable games. There will be some well known games but hopefully with a new twist thus old dusty games can get a new life.
We have to work a lot with technical execution during the classes and of course also have to play a lot of matches. We start from the beginning so everyone can join and review the rules, so we can get started playing as quickly as possible.
In the classes we will also talk about specific training and what it takes physically to optimize the performance. We will try many different types of training.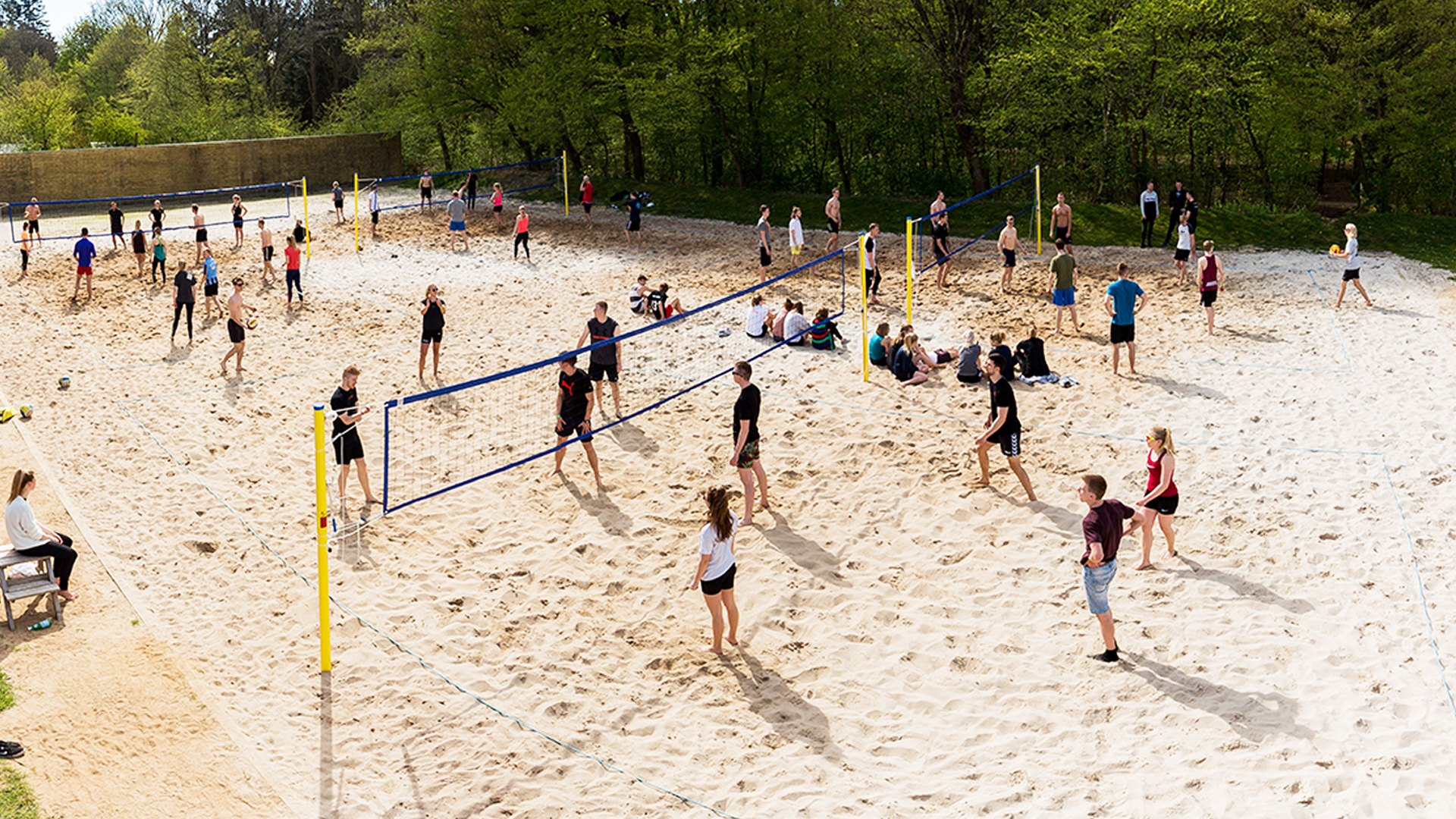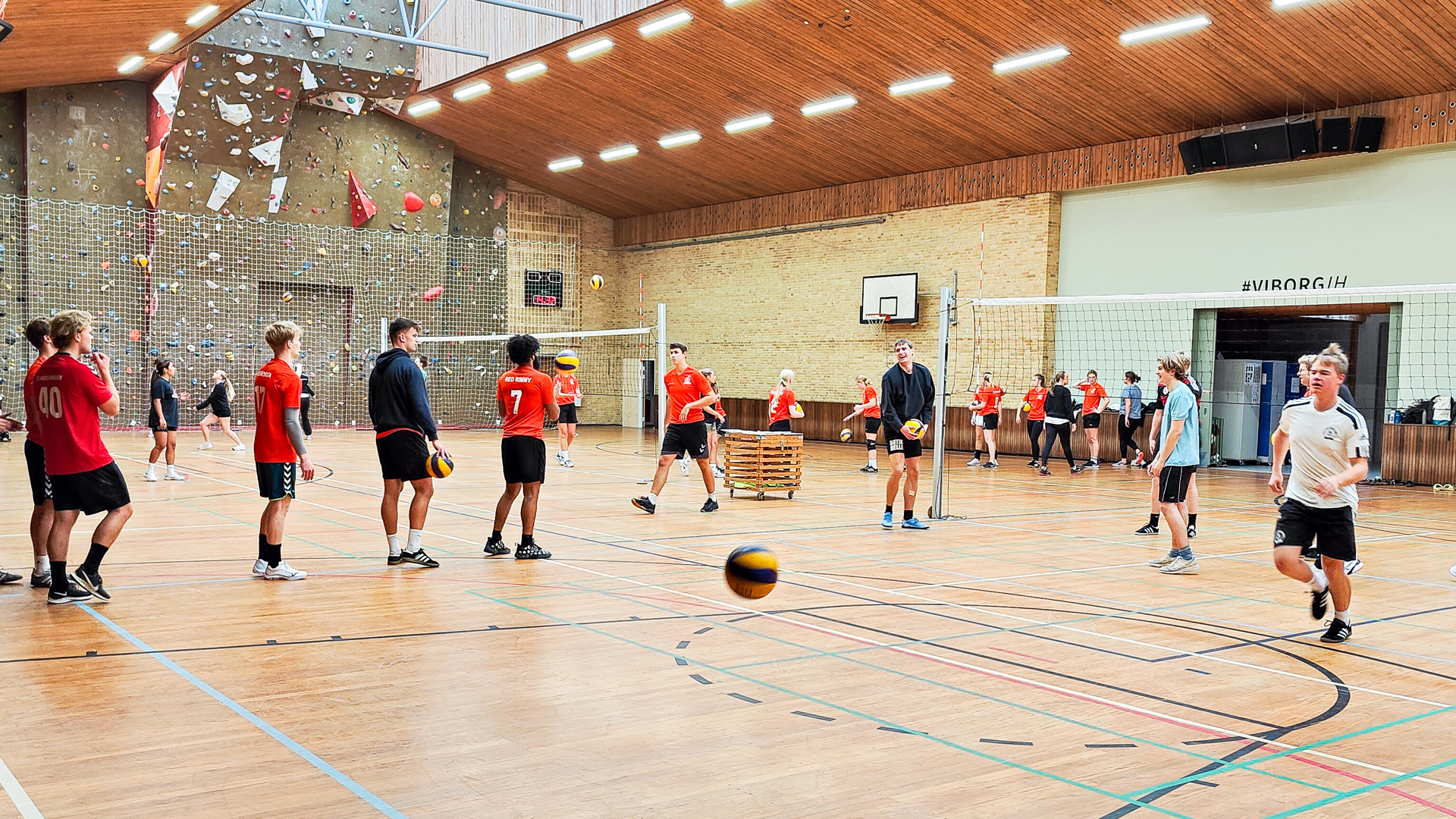 Beachvolley and volleyball
Beachvolley and volleyball is a lifestyle…
It isn´t a laid-back lifestyle but an active, hard-working, sweat-producing job – you can count on that – and you will be both challenged and dirty.
The classes are based on what you can in advance.
If you are good, you will be even better, and if you do not have much experience, we teach you how a good match in the sand is put together.
The technical element of beachvolley will be prioritized, so you are always able to control the ball no matter how much your opponents challenge you.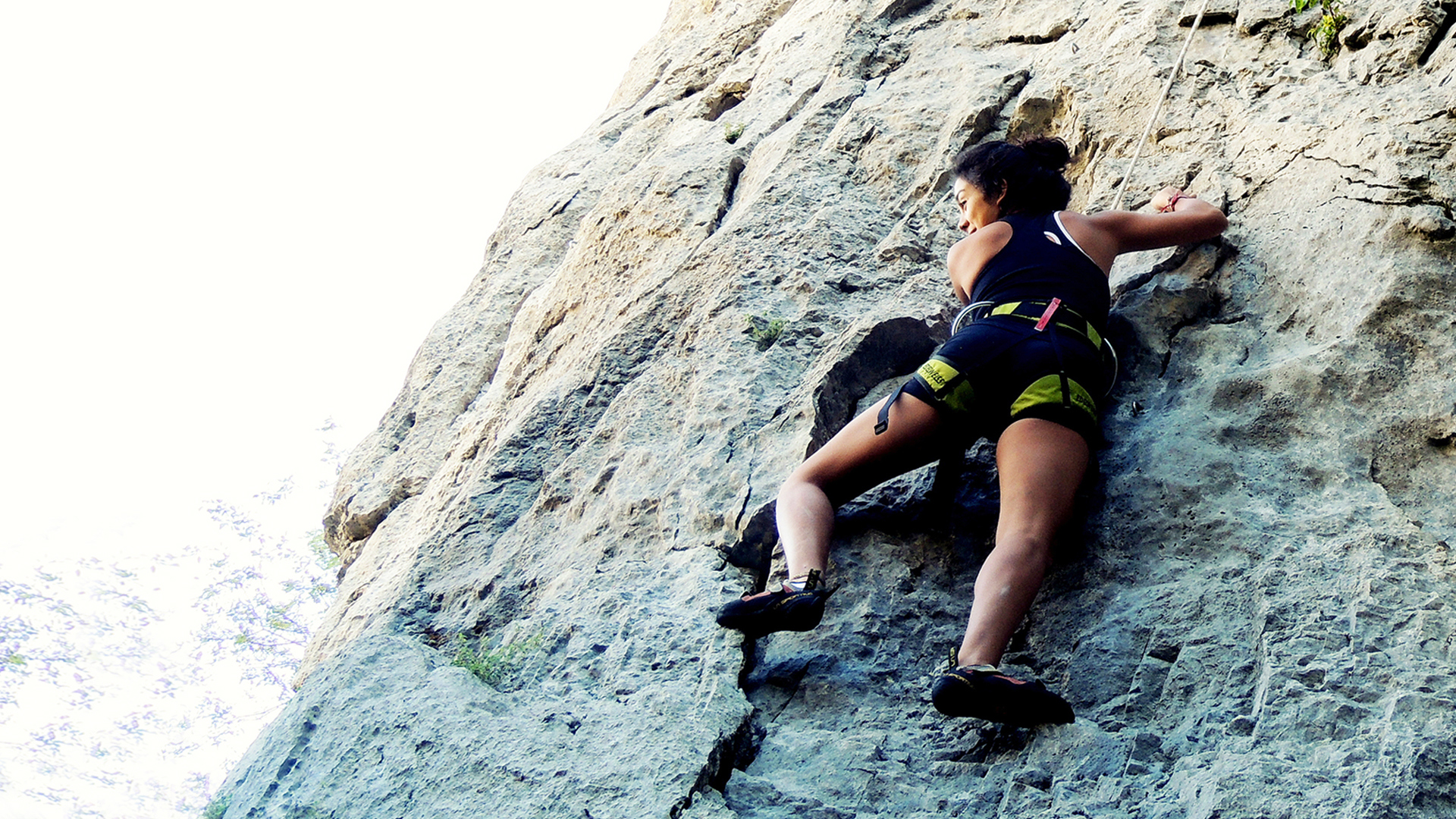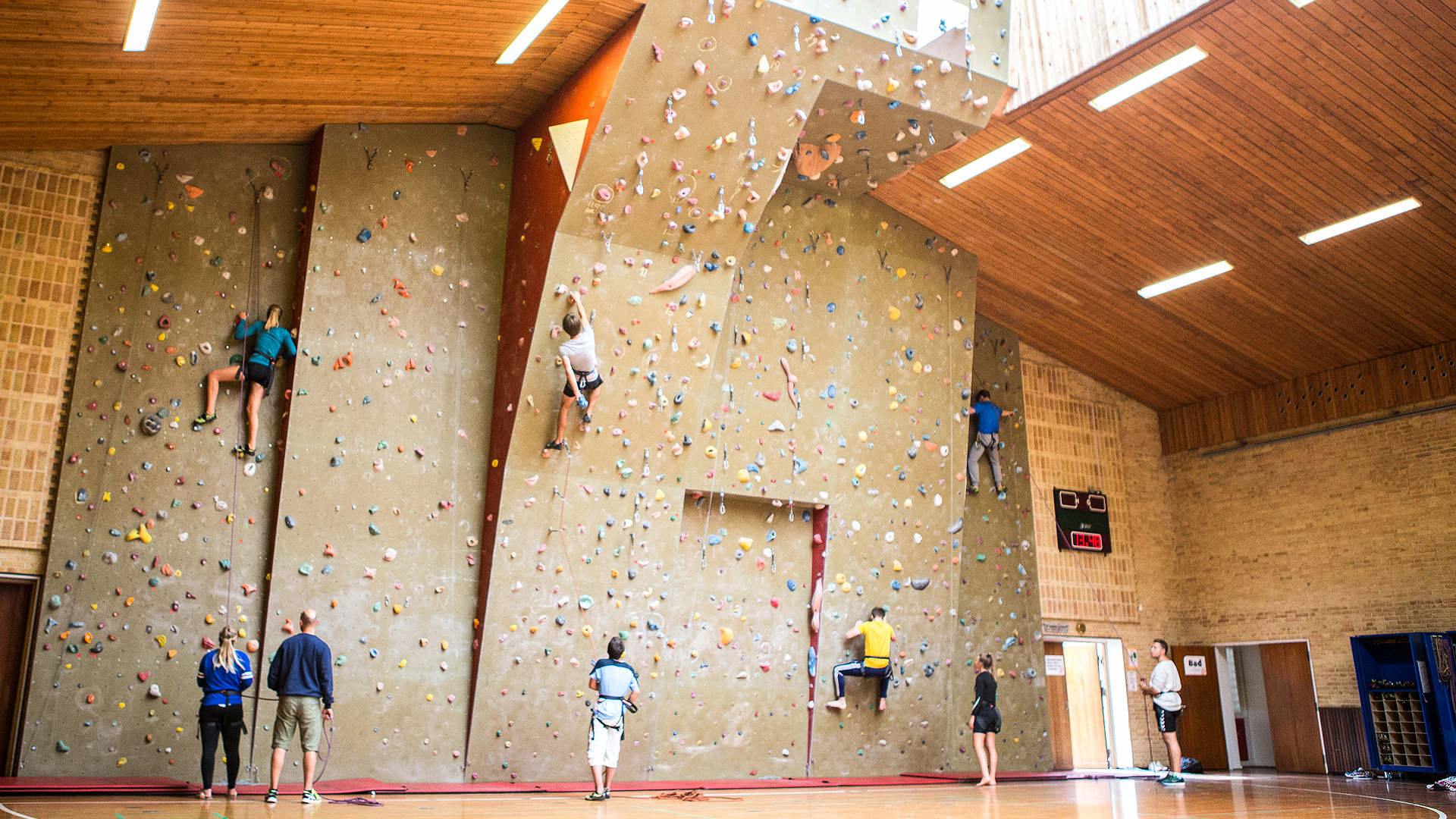 Climbing
Climbing is like physical chess! - You use the whole body, and you have to think to reach the top!
First you learn "first-man climbing", route-reading and we work with securing techniques. We work with your climbing technique in our boulder room so you will be strong, and later on you maybe want to take part in competitions?
We climb on our mountain that is something completely different than a regular climbing wall. The mountain is located at the school and is the largest artificial mountain in Europe and it has 50 different routes!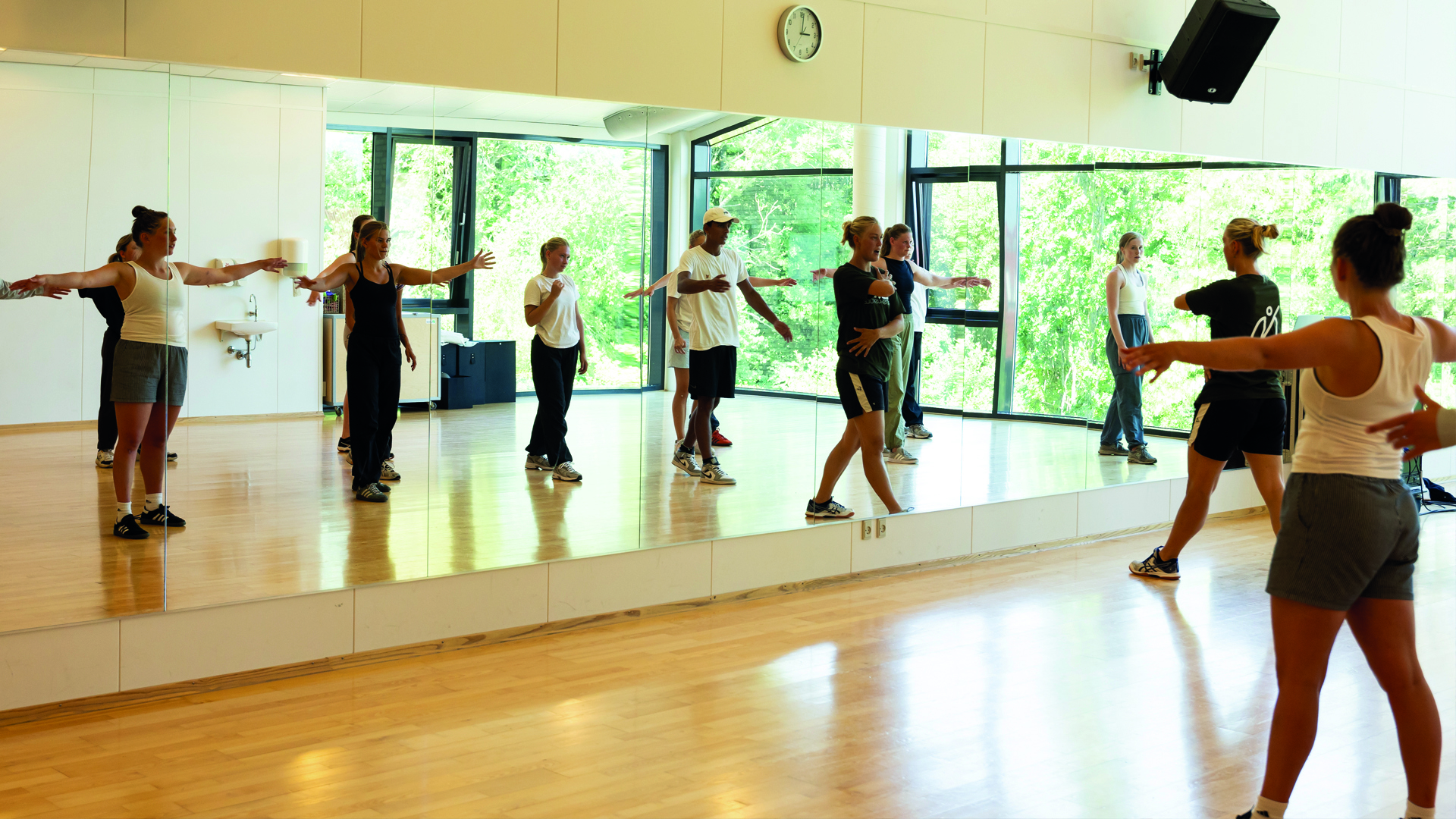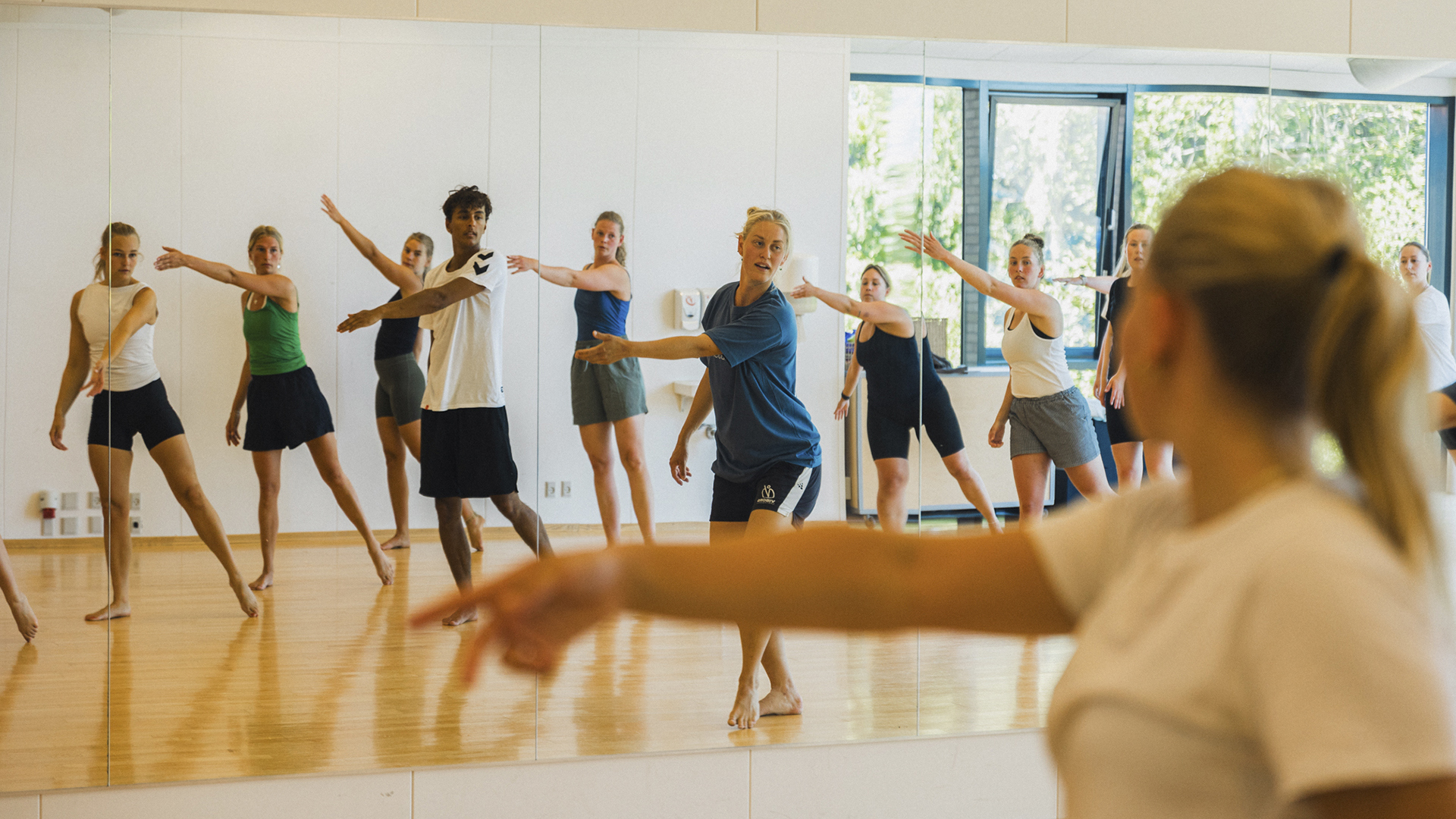 Dance and Rhythmic gymnastics
In hip hop and house, it is especially your musicality that will be challenged, in jazz, it's your ability to perform, while in modern dance it is your ability to dare to play with the movements tempo and energy, no matter what the music tells you.
Common to these dancestyles and rhythmic gymnastics are, that they require a body that is strong, smooth and in good shape.
Each class include technique and endurance training, which makes you a better dancer or gymnast, whether you are mostly to hip hop or modern. A typical lesson will consist of warming sequences focusing on technique, endurance and knowledge of the genres.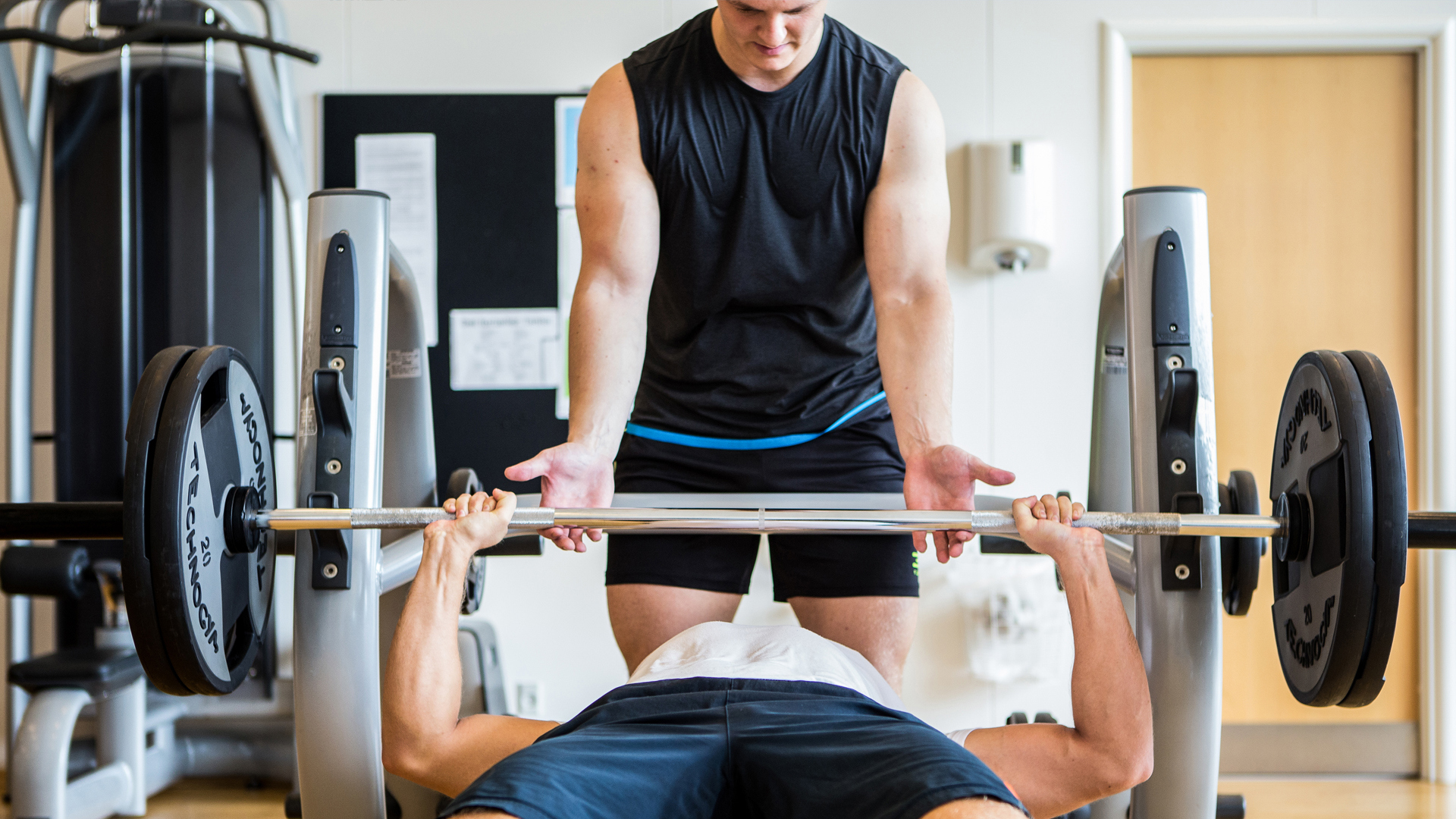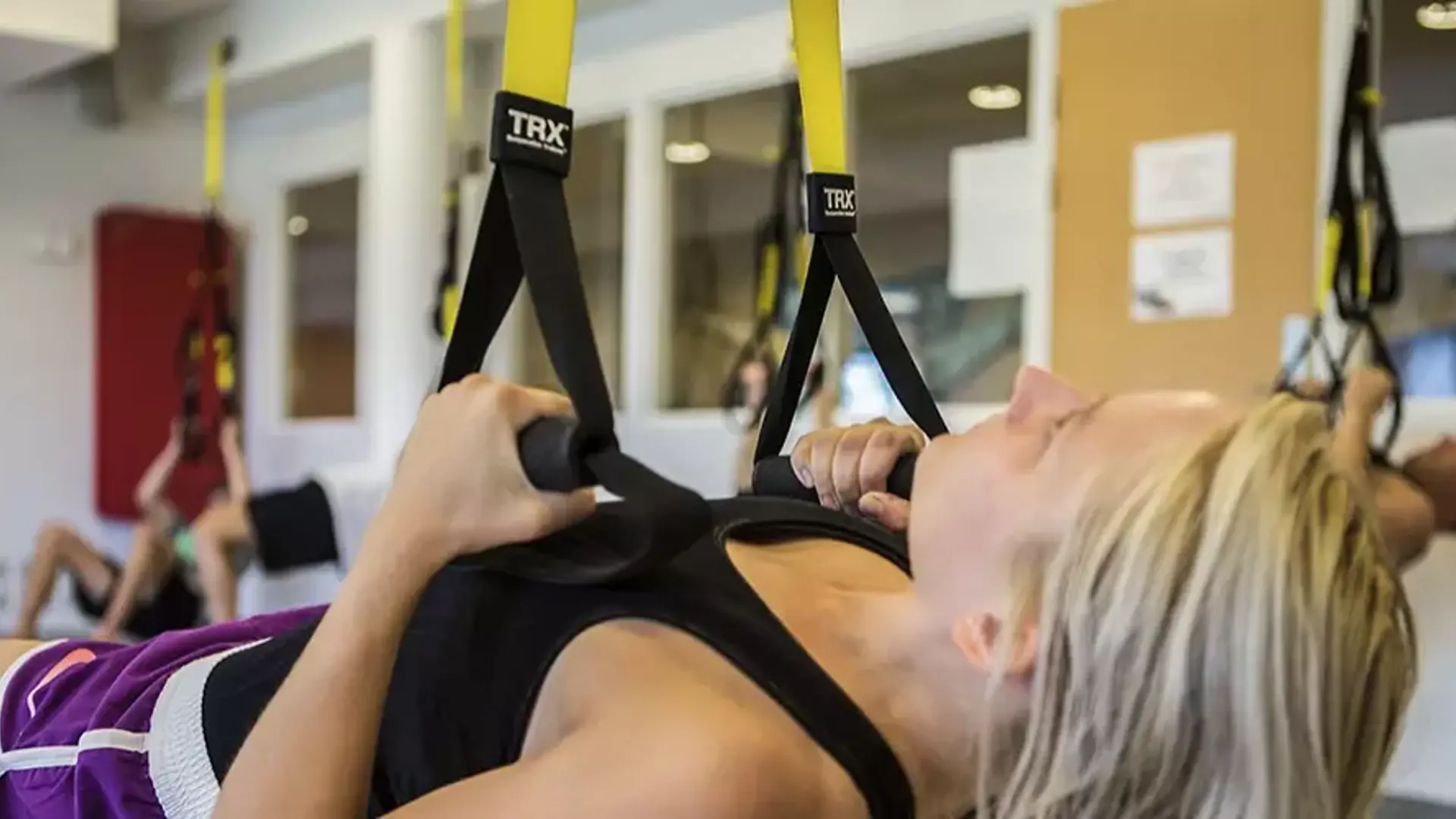 Fitness
In the Fitness class you get to know different types of team training such as TRX, cardio training, spinning, circular training, big ball training, etc.
We will start from creating a safe space where the focus is your individual training level and knowledge. Thus, the subject is for you, whether it's the first time you try team fitness or you have the experience.
Beginner or not – we guarantee that you'll sweat, smile and sore muscles in common with other students.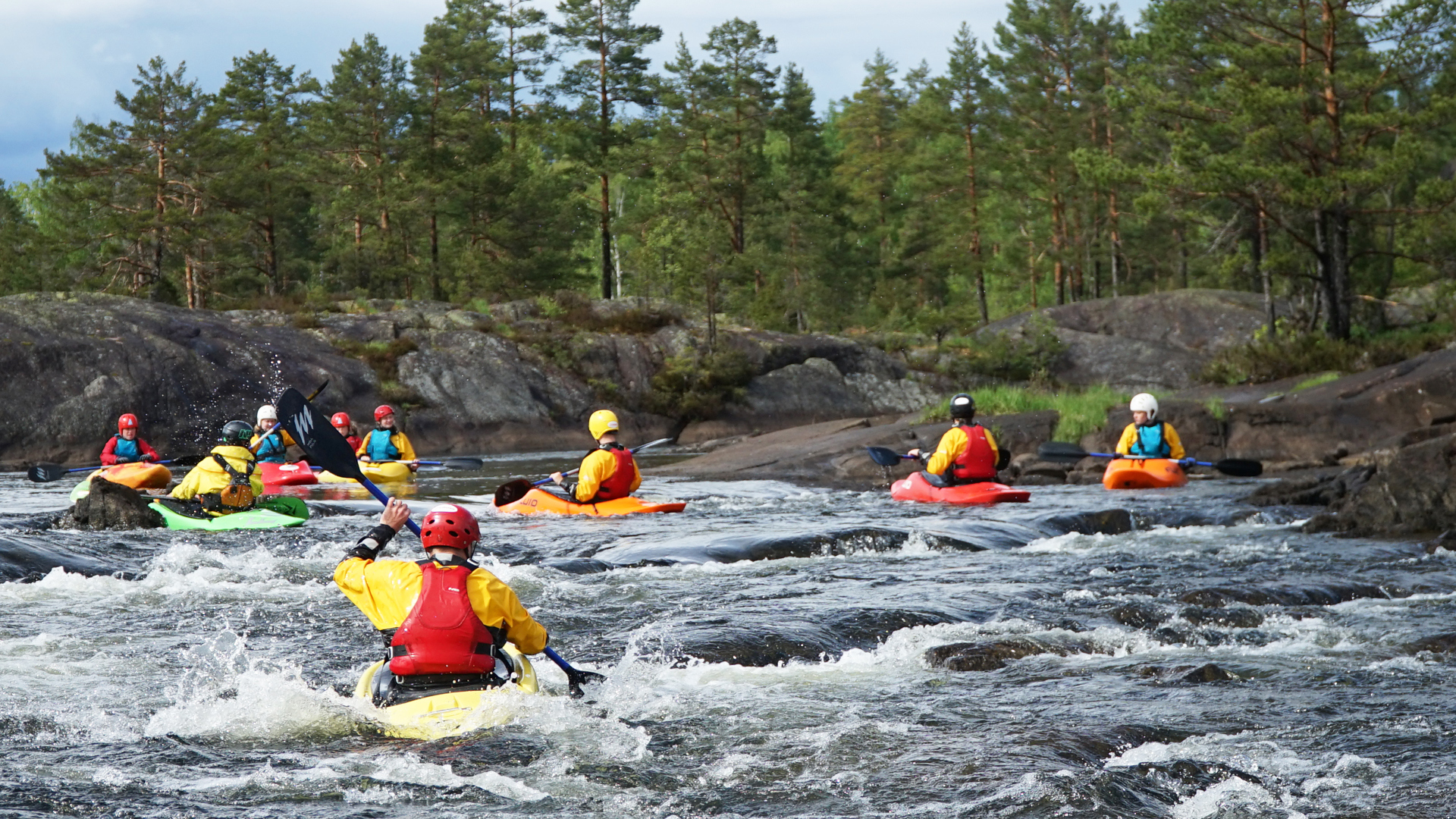 Fos kayak
Foskayak is kayaking in flowing water – white water – and is practiced first in the swimming pool, where we can create flowing water. Later in a small waterfall.
There is a trip to Norway, where technique, play and movement in the kayak are combined with Norwegian nature and fantastic rivers.
The teachers have a Norwegian education and it is possible to take the first course in the Norwegian system on our trips.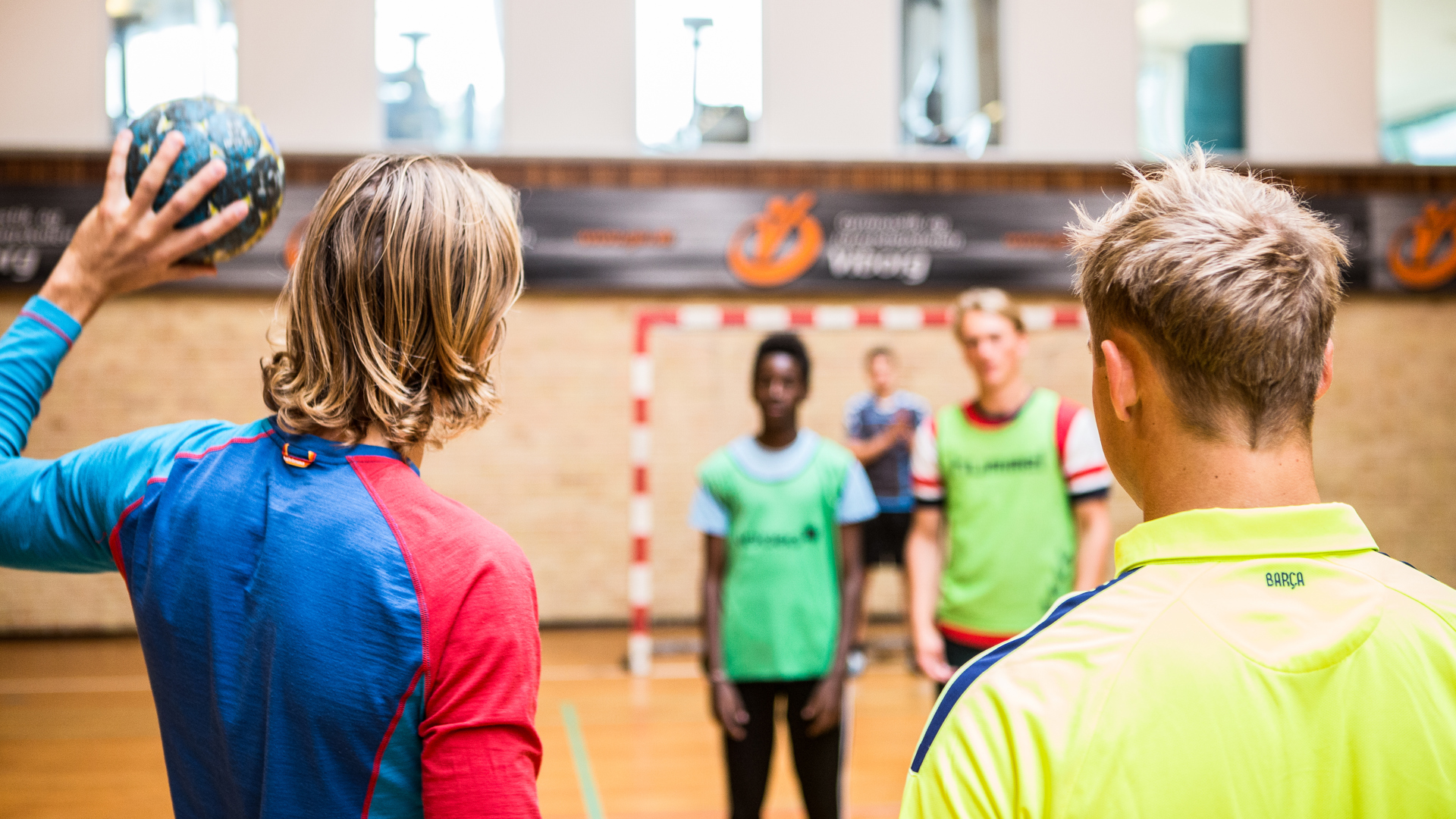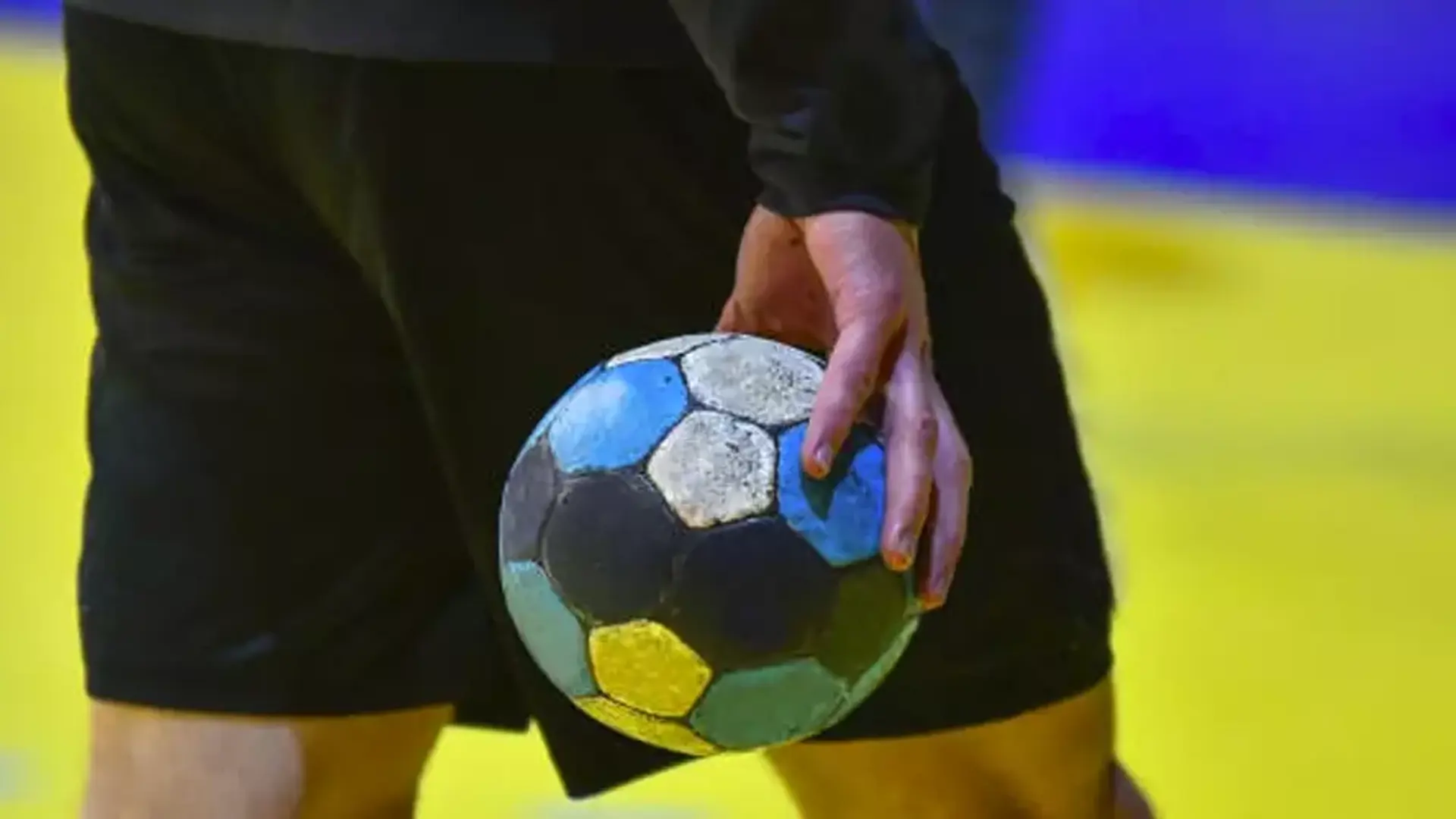 Handball
Regardless of whether you have been playing handball since you could tie your own shoelaces, or whether you have only watched the annual final round on TV, you can choose Handball.
Based on individual technical and tactical skills, both in attack and defense, we create the framework for everyone to experience the joy and togetherness associated with a team sport such as handball.
Our goals with handball are to develop technical, tactical and physical skills.
We will focus on own skills through individual technical workshops and create focus on group dynamics and communication between the players.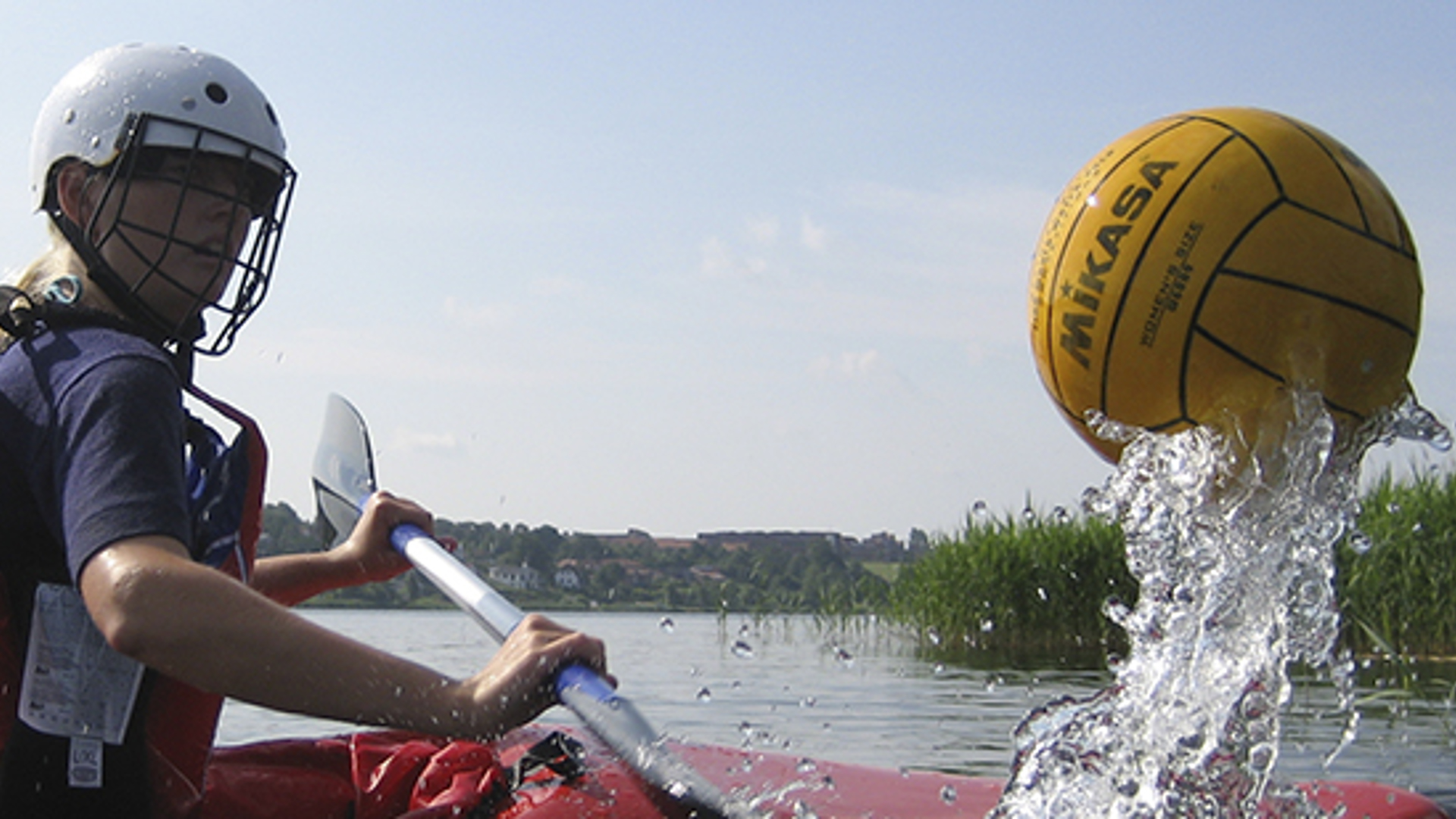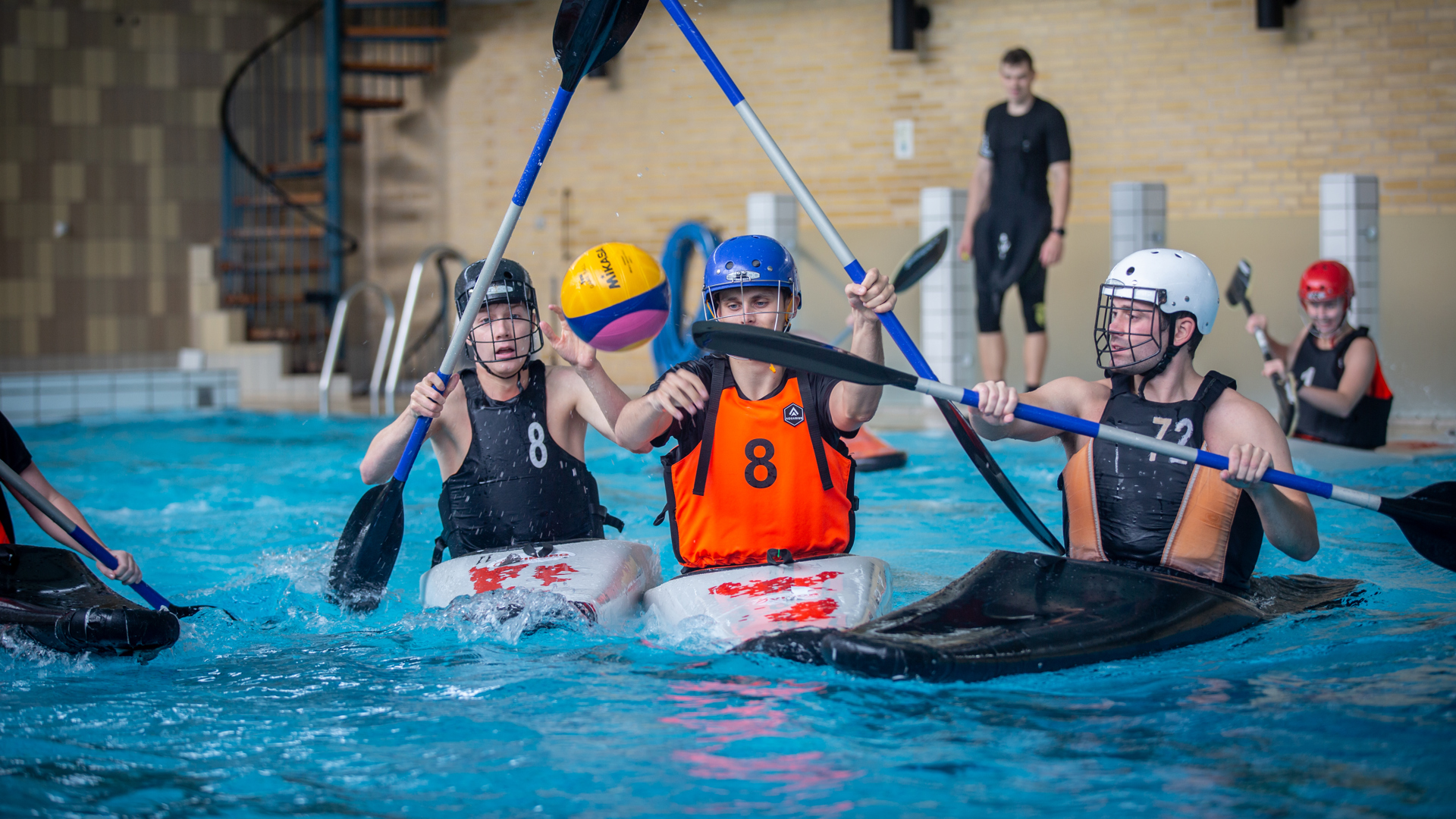 Kayak polo
You have the opportunity to learn how to master sea kayak, foskajak and the polo kayak.
In two teams (4-5 players on each) we play kayak polo in small fast kayaks.
We use helmets, vests, tights and paddles. We start in the swimming pool under safe conditions and then you'll get more experience during the semester. We will practice to roll and the polo technology, tactics and rules.
Kayaking is a growing sport in Denmark and at the school we prepare many players to the Danish kayak clubs. We have a team in the first division and a student team in the second division.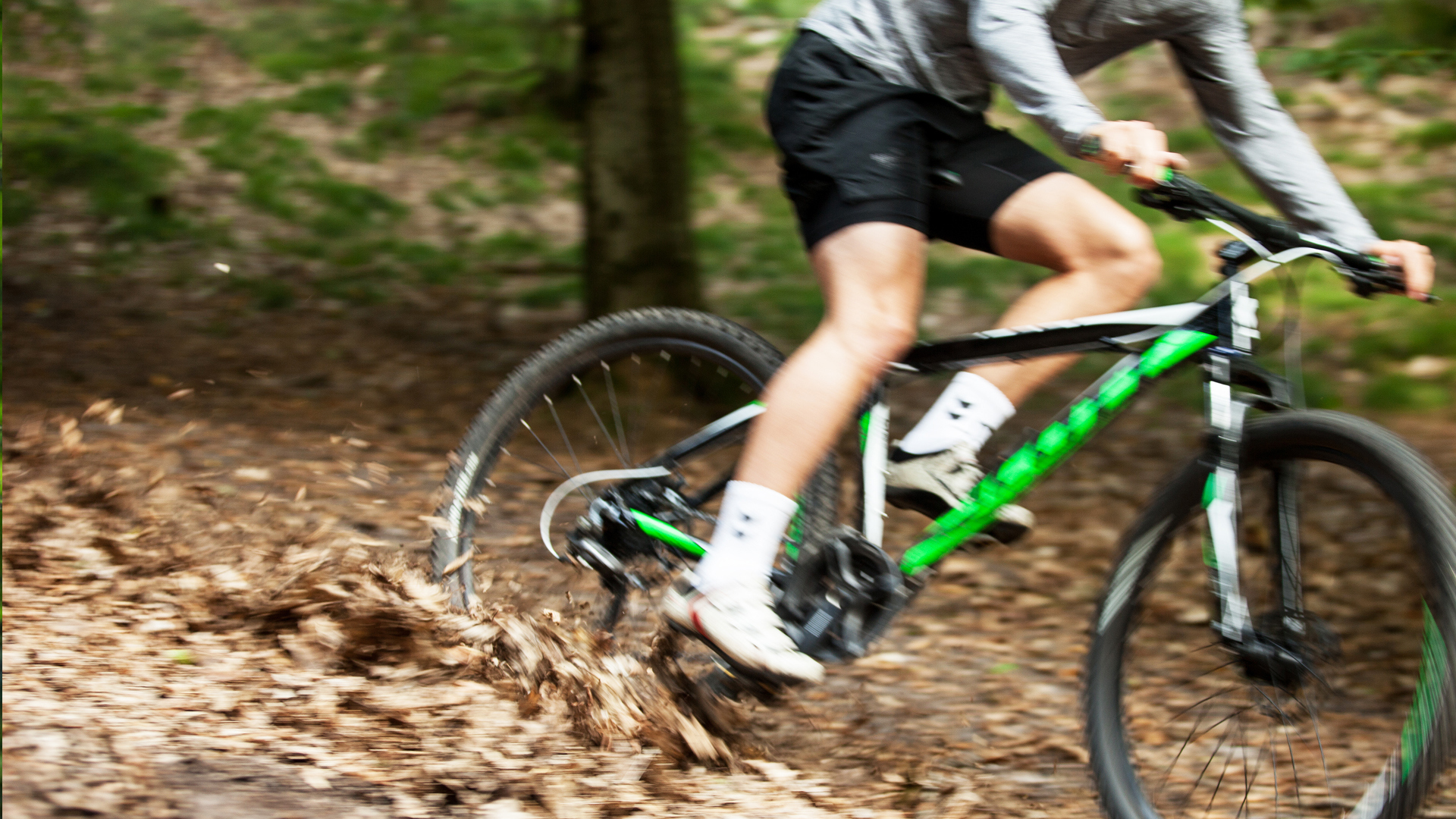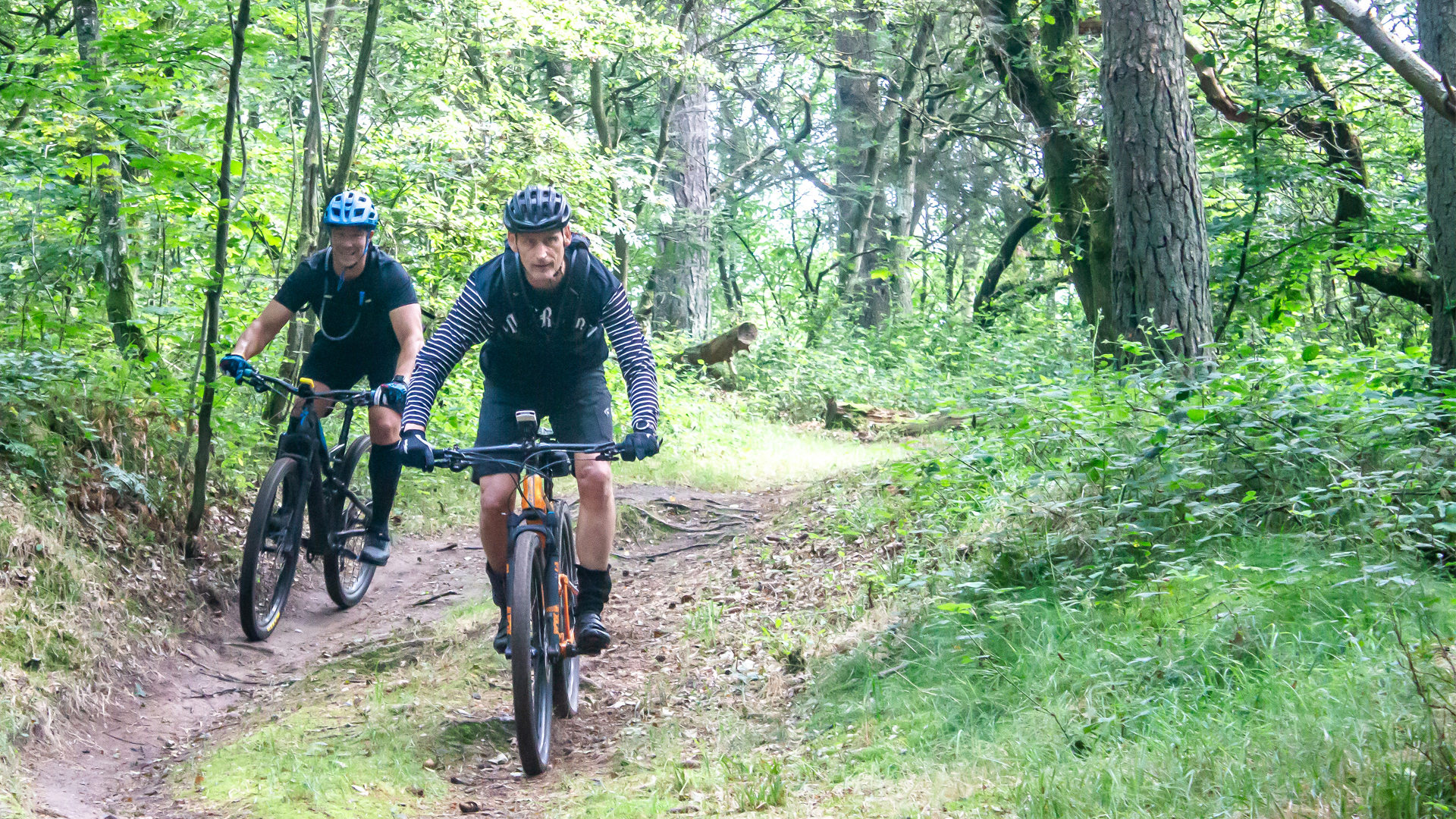 Mountainbike
MTB is a good mix of high pulse, steep, excruciating hills, technical descents, adrenaline and big smiles!
You are challenged by the terrain around the school, the other students and your own limits.
We start with an introduction to the construction of the bike and develop the basic riding techniques towards a skill level that enables you to handle most of the forest's challenges.
In addition to the physical and technical training, the teaching gives an insight into training theory, nutrition and many other relevant theoretical topics.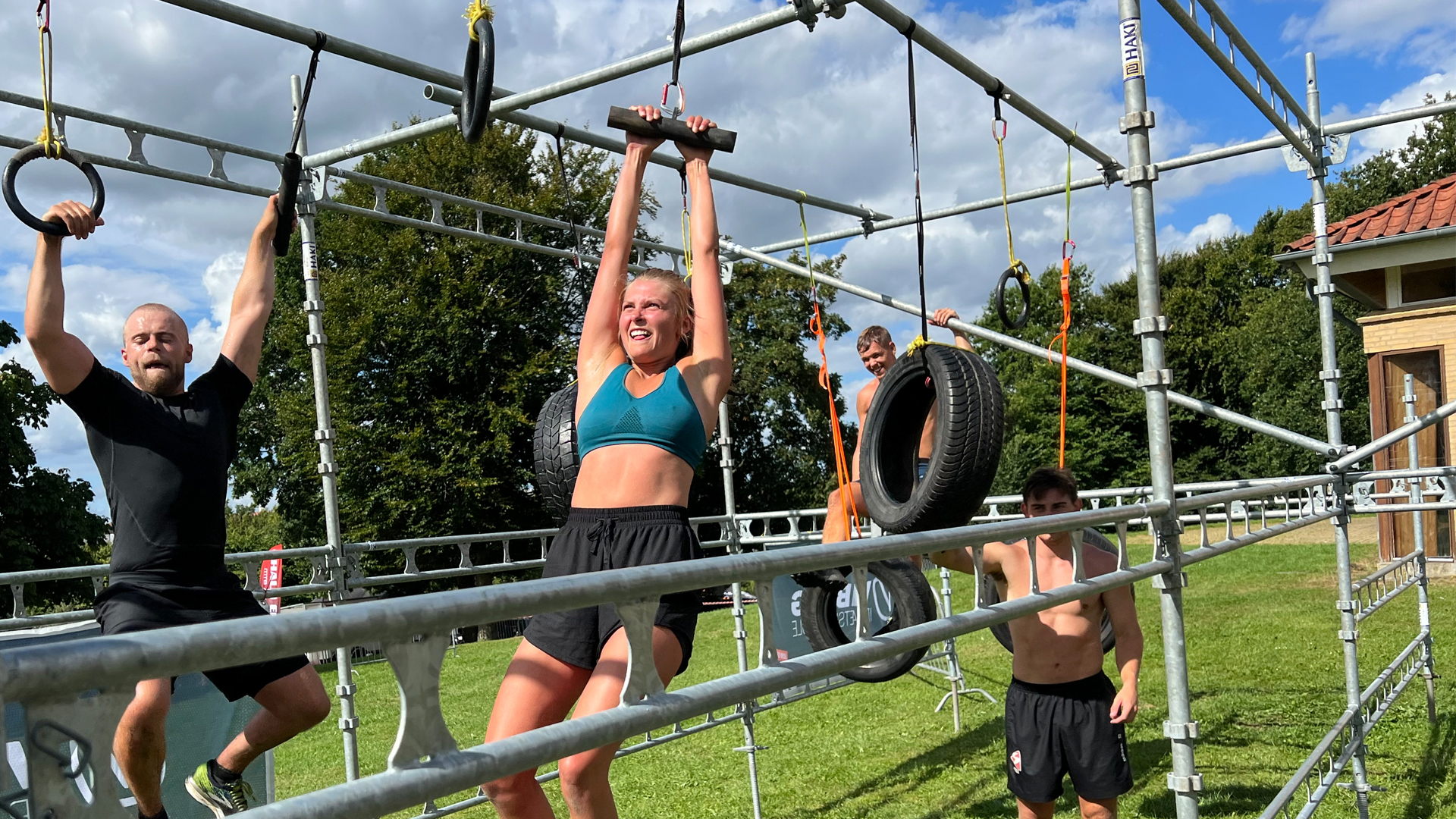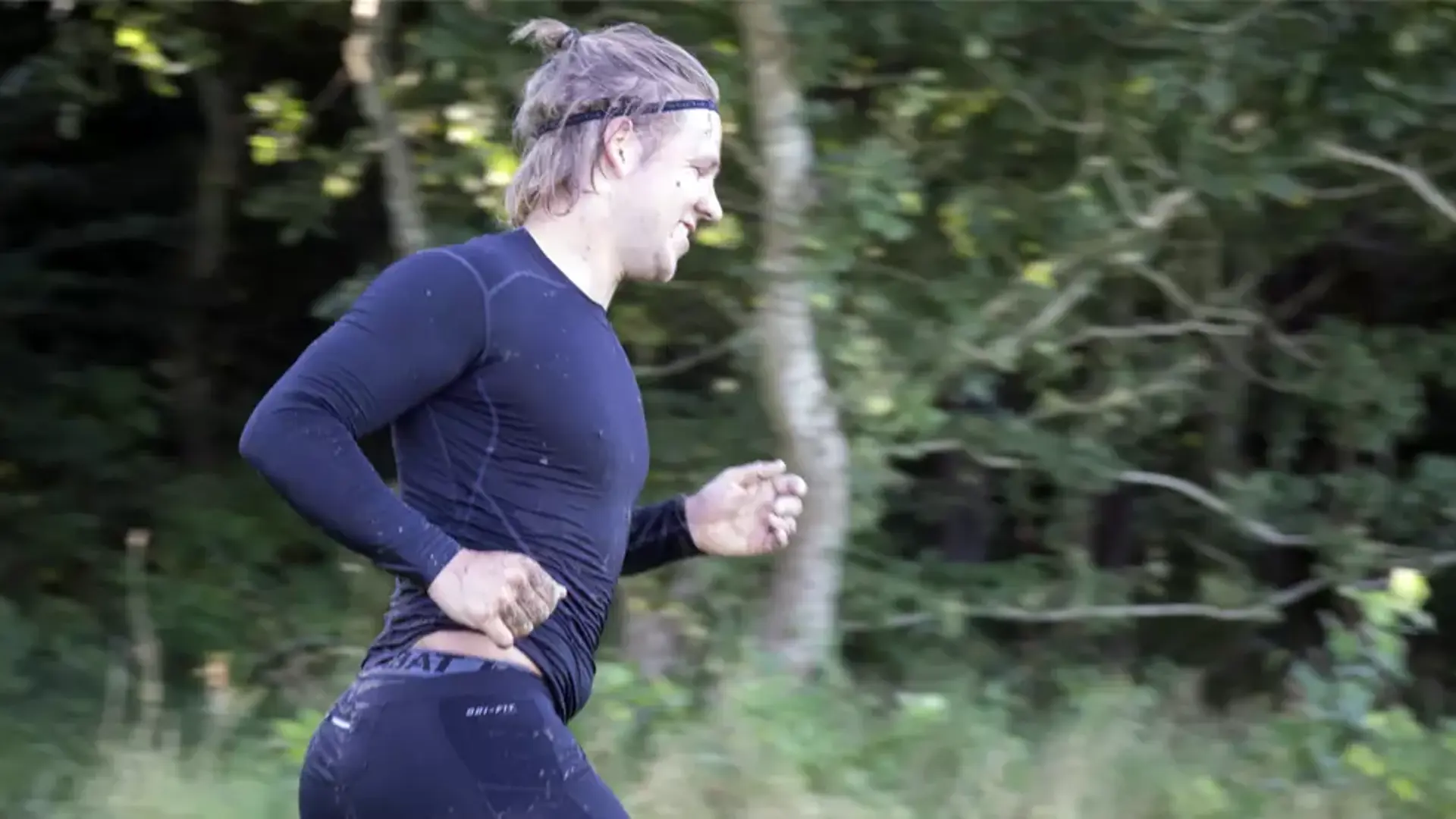 OCR
OCR stands for Obstacle Course Racing, and is a term for military-inspired obstacles.
The sport is relatively new and first time an official world championship was held in OCR, was in 2014.
OCR provides a perfect variation of challenge for fitness, stamina and strength.
You can not just turn your mind off and run – you have to focus on the next challenge all the time, dispense your resources, and manage the obstacles smartly, to save the energy.
In the OCR classes we work with a lot of the challenges and obstacles that you can meet in an OCR race. We run, crawl, climb, lift, pull and jump – all to make you faster and stronger – while we're having fun.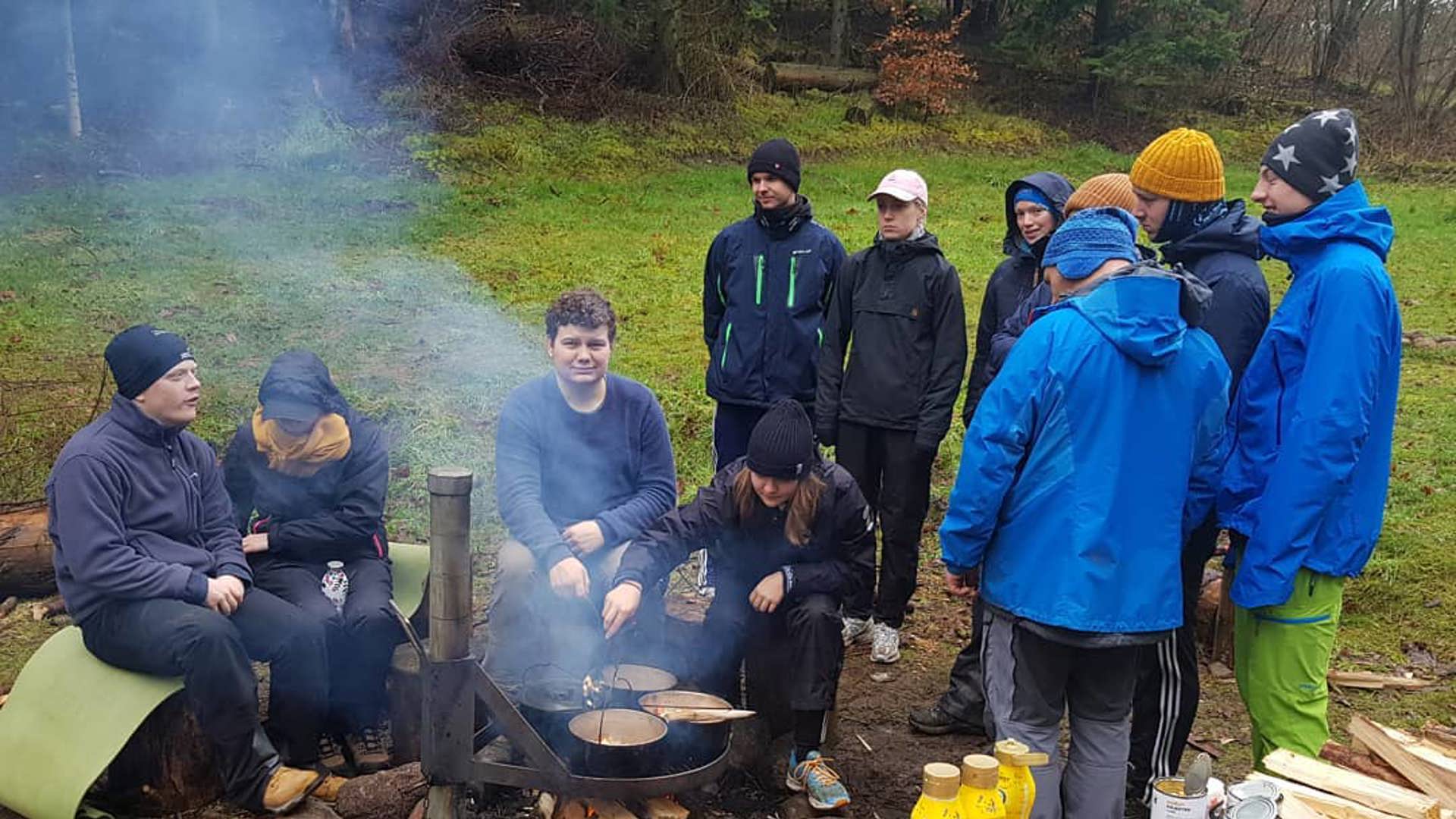 Outdoor life
Whether you have been a scout your hole life, or you have never slept under the open sky, you will be challenged and will have great experiences in the nature.
We will improve your skills and competencies so that you have the courage and confidence to go on a trip. You will become wiser and more capable of keeping yourself satiated, dry and warm even in demanding conditions.
You can light fires, prepare food and find your way – even in the dark.
All in all you have the energy to enjoy and experience the scenery, the trip and your friends.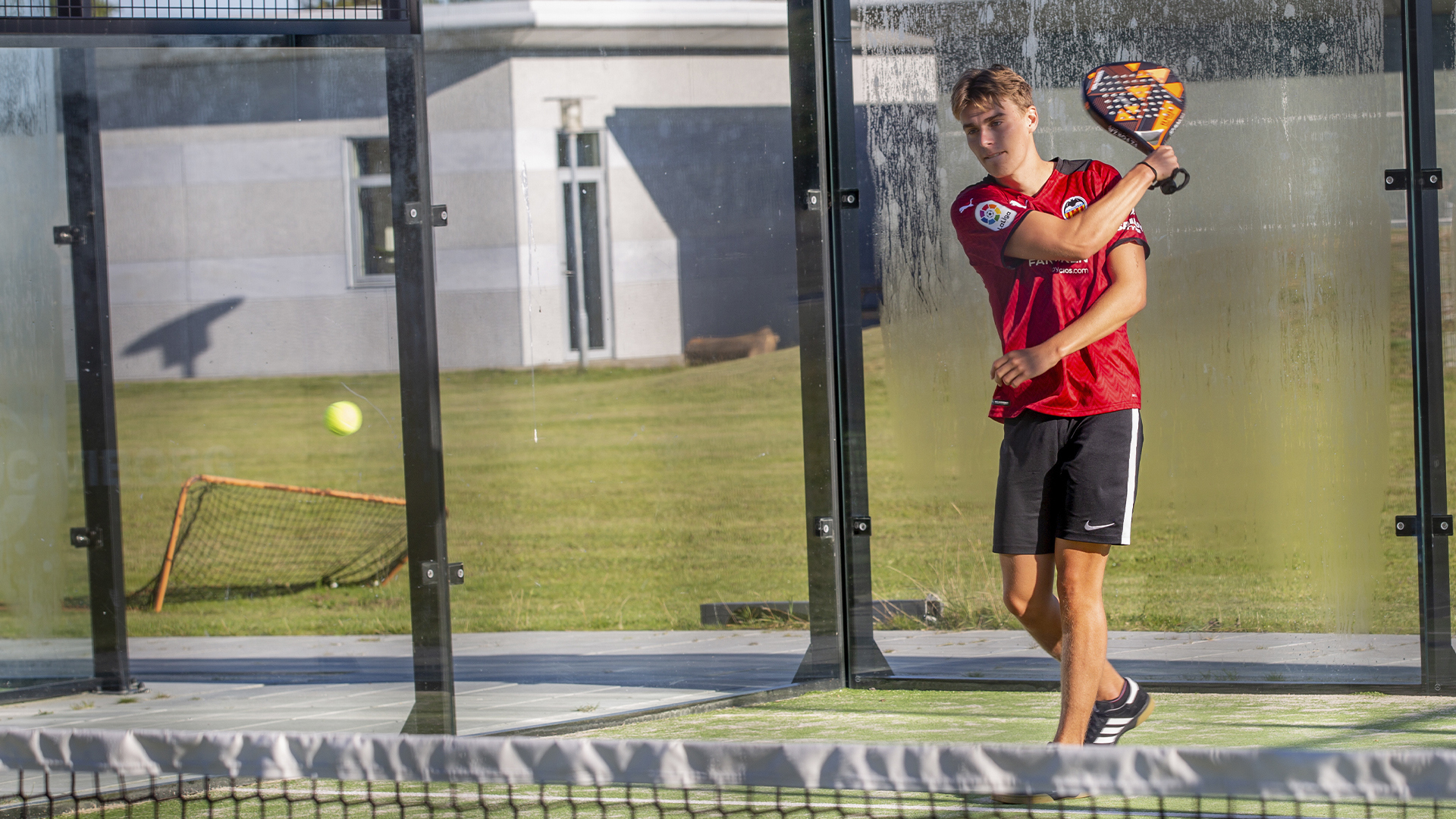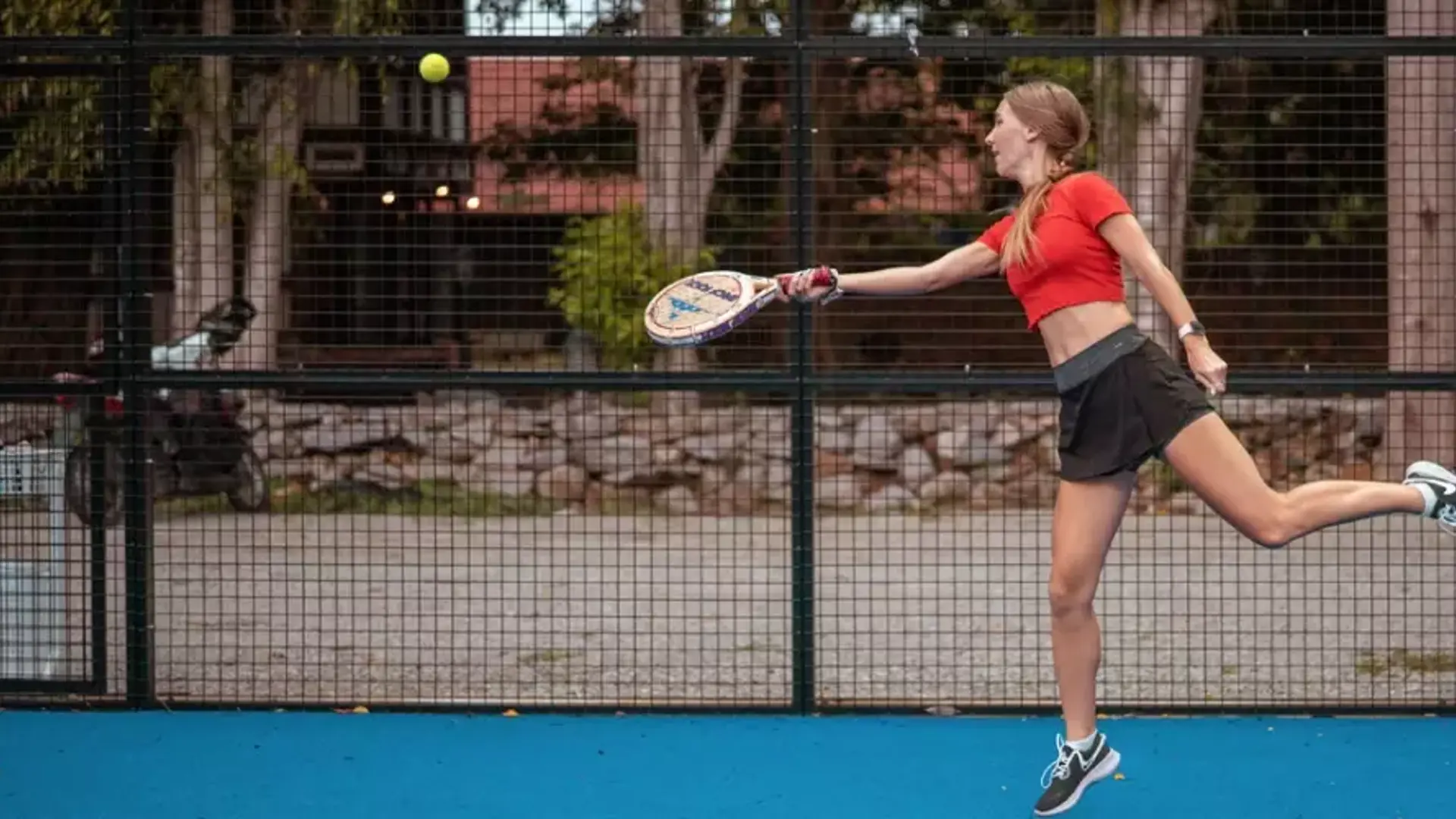 Padel tennis
"Padel tennis" is a combination of classic tennis and squash.
It is played on a very distinctive court of 10 X 20 metres, which resembles a tennis court, but is framed by four glass walls – and the walls are in play!
Padel is easy to learn and fun to play right away and is for everyone, both those of you who have never heard of the game before and those of you who have already beaten your friends at home. 
A typical lesson in padel at Viborg IH will include a game, a technical or tactical element we have to practice, and a match. We start from scratch with getting to know the rules, the bat and the pitches, so if your level is already very high, you should consider whether you want to get more out of playing in your spare time.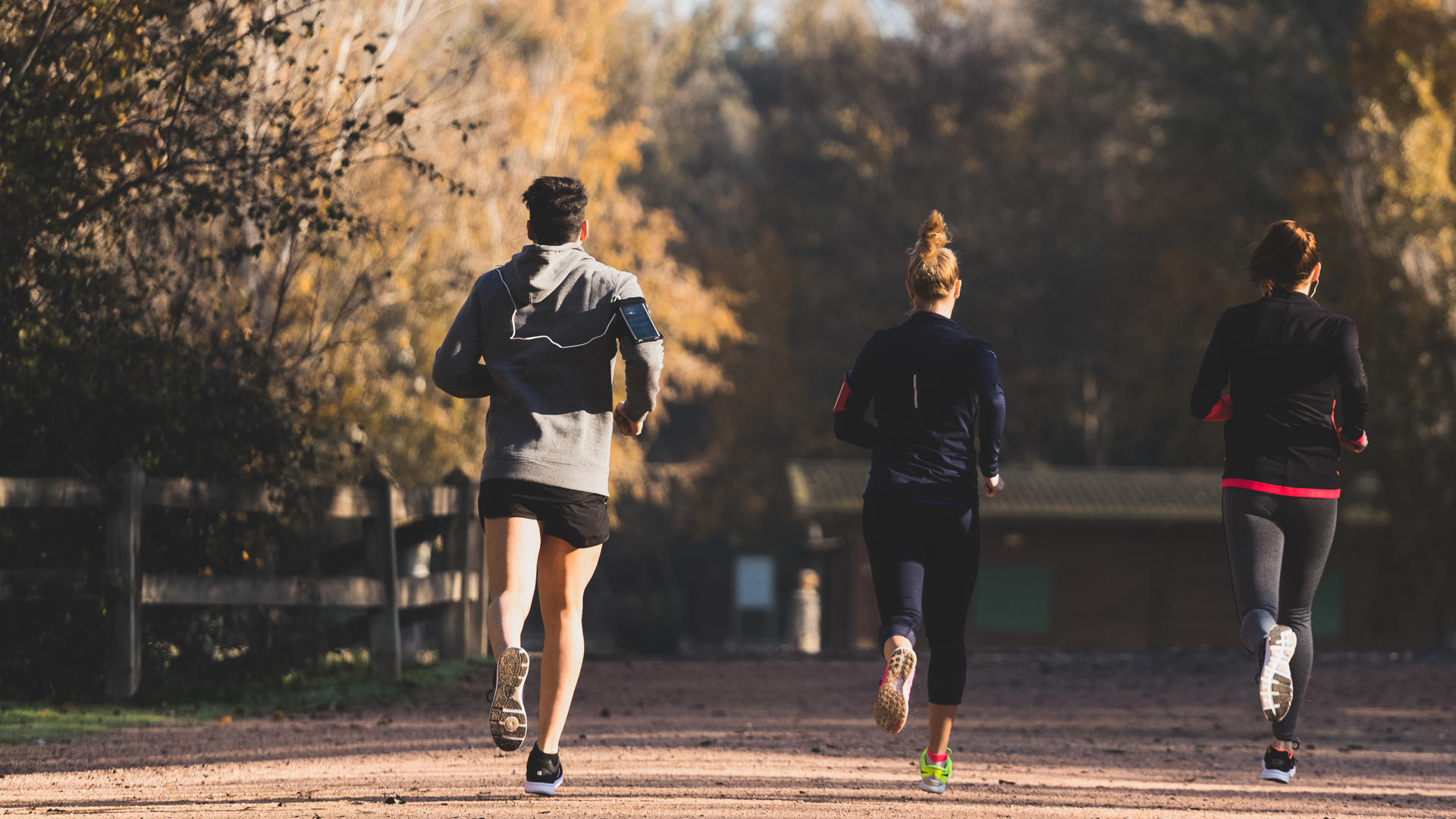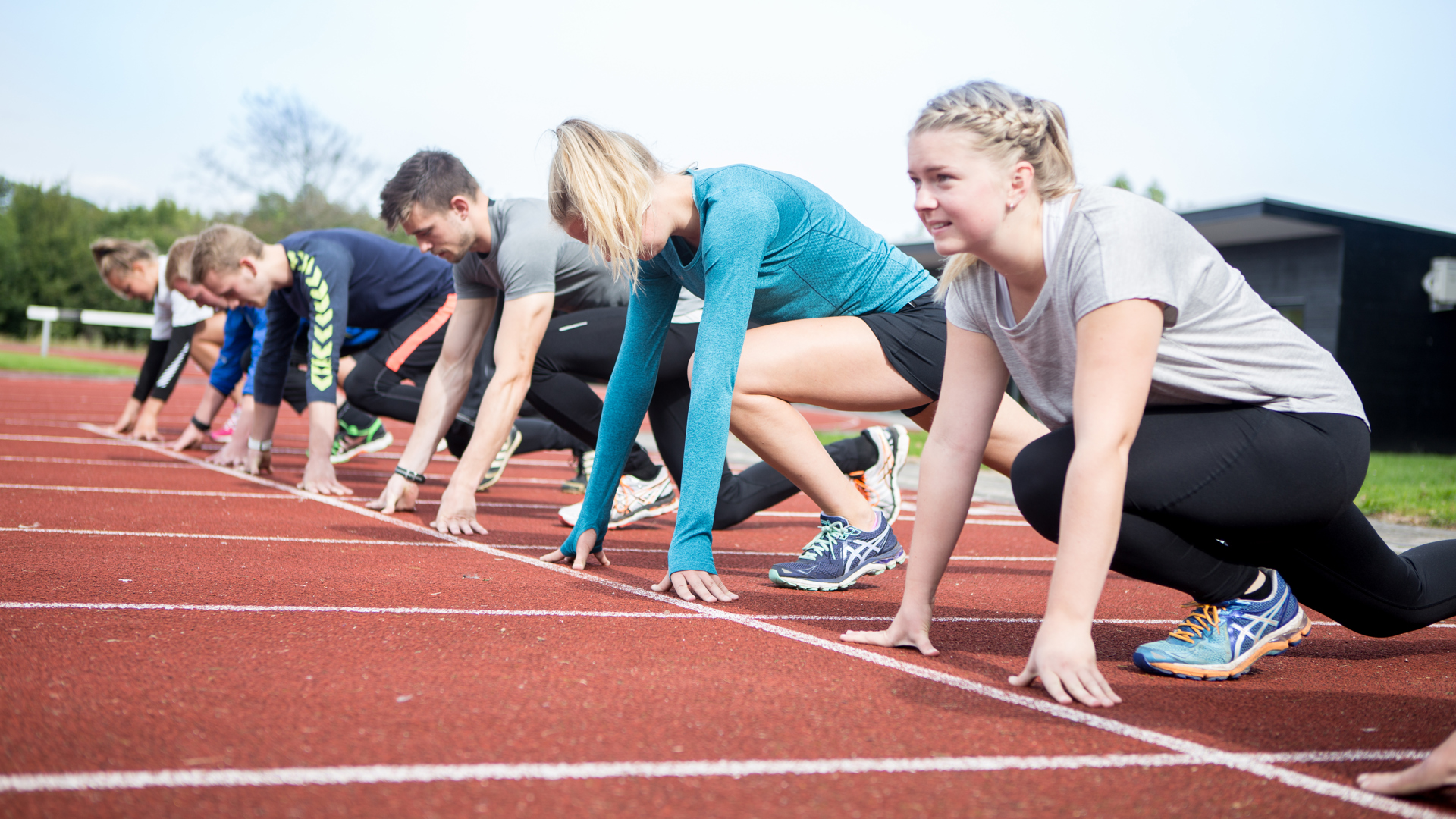 Running
Running is the most popular form of exercise in Denmark and there are many good reasons for that.
Running is simple, it's effective and it's fun!
In the classes we  will work with technique on the track, we do speed games, we run in the forest, we do tests, recovery training and much more.
The subject is very varied and provides plenty of effective training and – even more importantly – plenty of inspiration for your runs.
Regardless of whether you are an experienced runner or whether you would like to start running, there will be something for you in the field of running!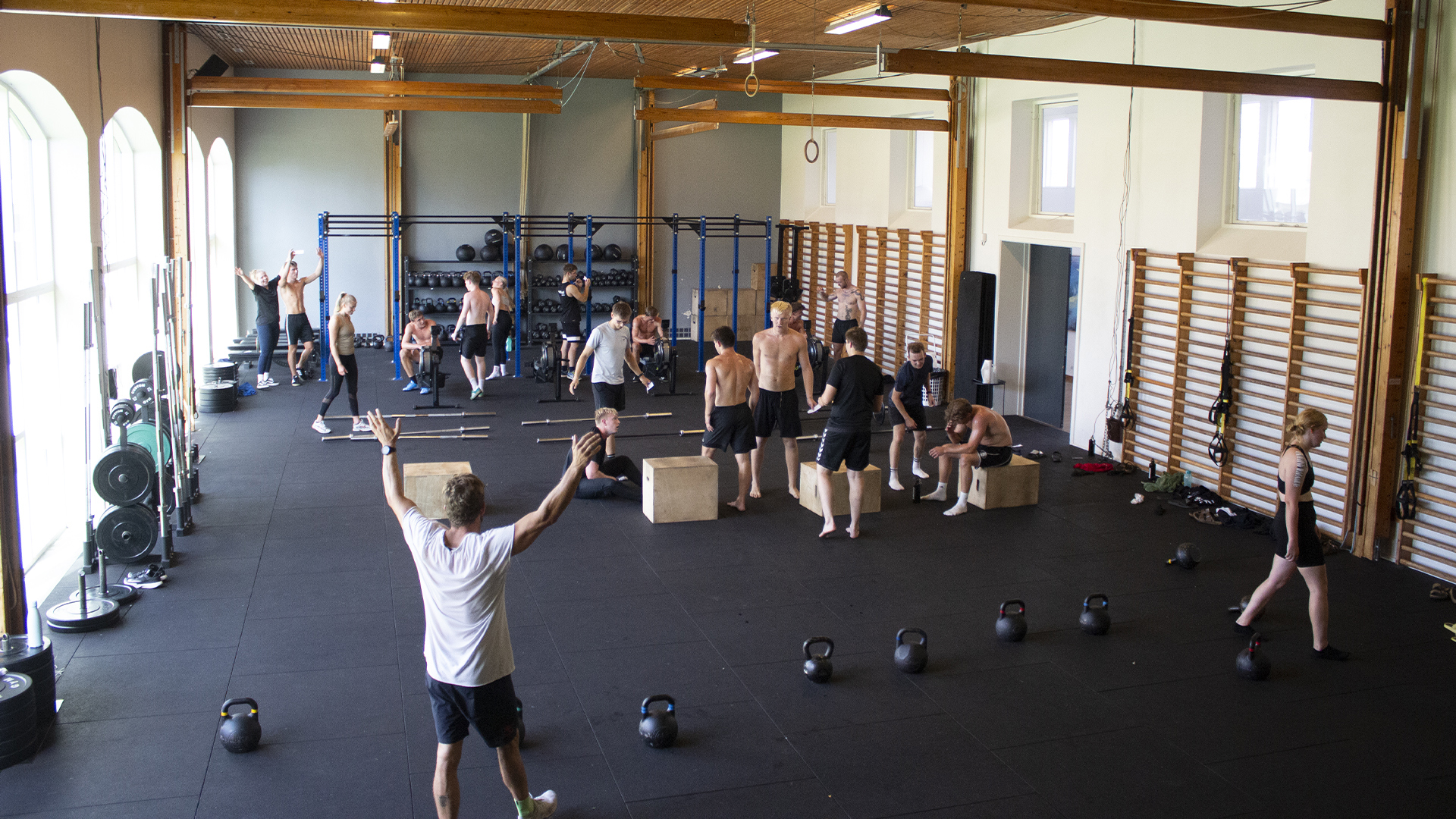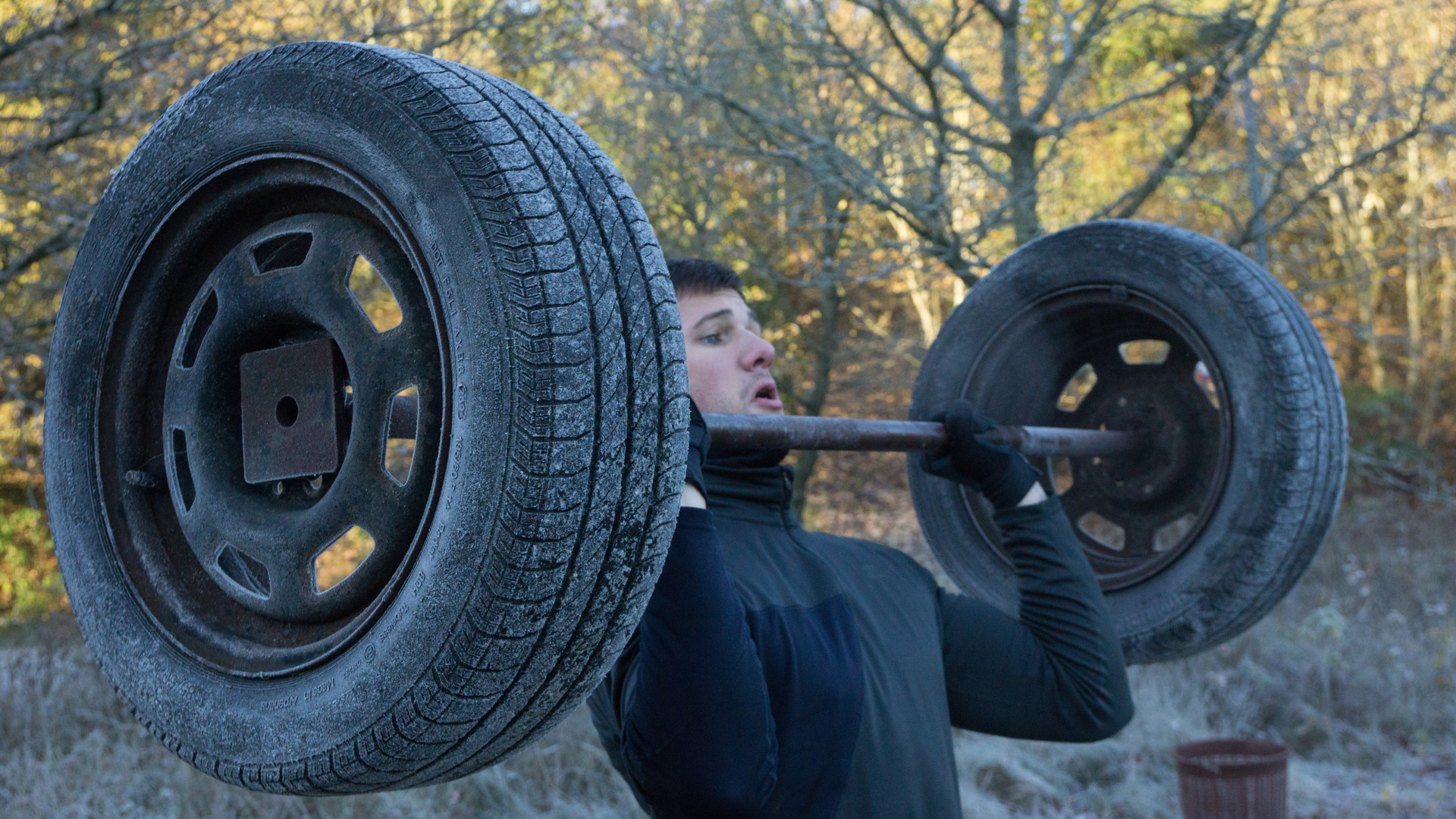 Rough'n'tough
Do you have the courage to challenge yourself? – then you should choose Rough'n tough.
You will experience tough, versatile and challenging training that you have never tried it before!
We will work with free weights and weightlifting technique. The training can also be done with kettelbell (iron balls), sand bags, skipping ropes, medicine balls and other interesting items, such as tractor tires and logs. It is only the imagination that sets the limits for the training, and it can take place both inside and outside.
A new social and fun way of training
Rough'n tough is based on the functional movement. You learn the correct posture, lifting techniques, walking, running, drag and all other relevant movements used in everyday life.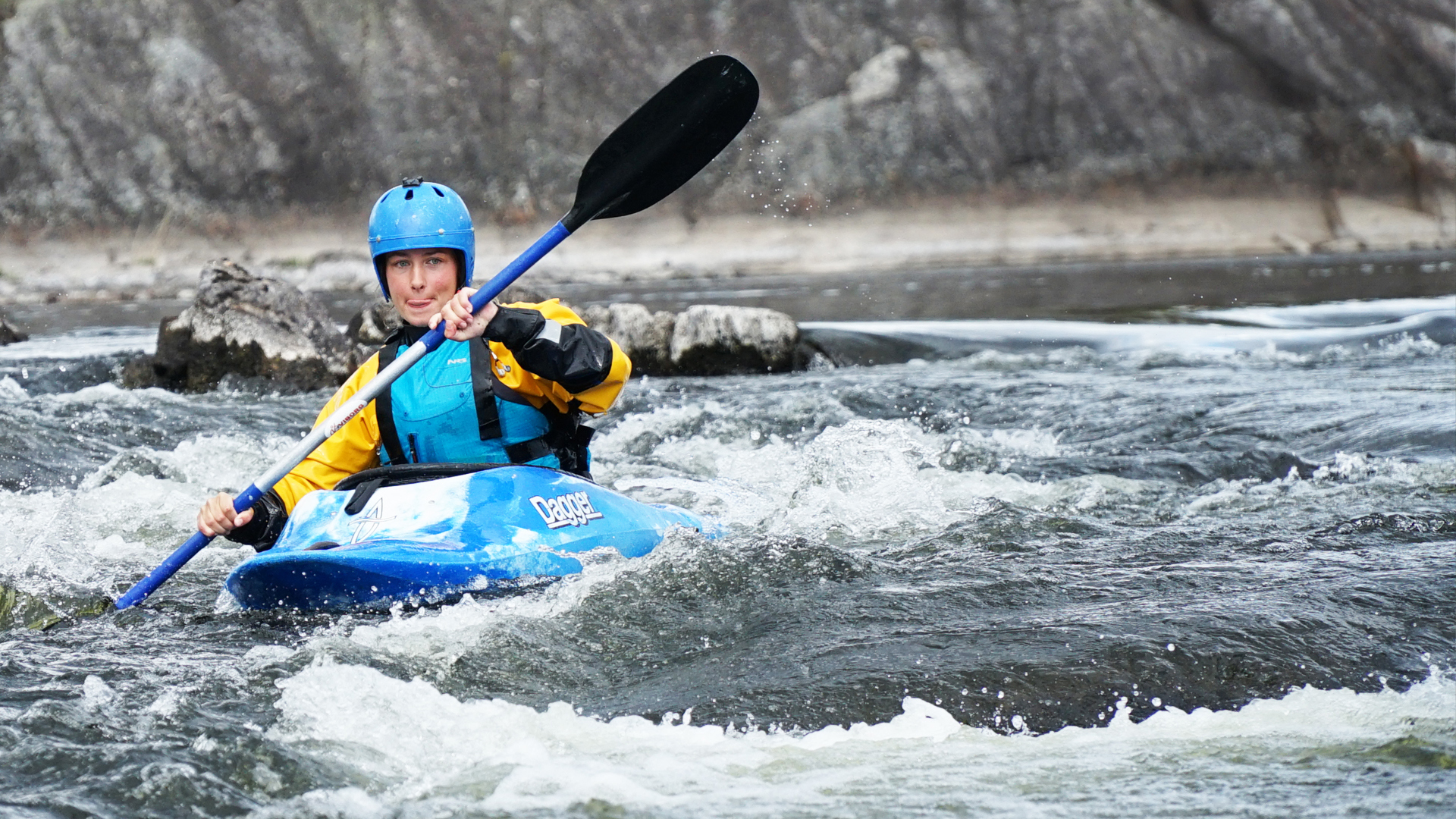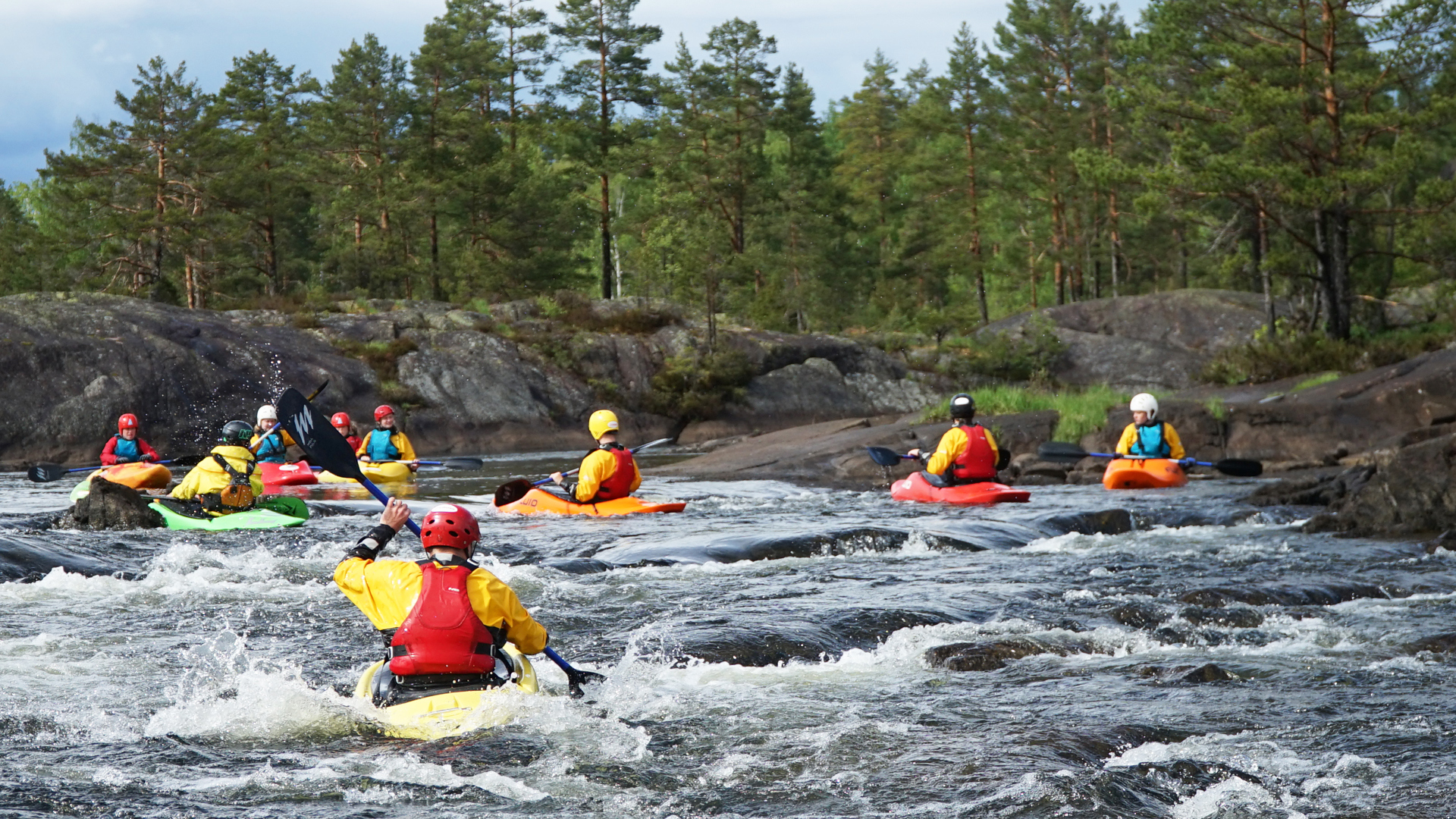 Seakayak
Both as a beginner in kayak and an experienced, there is the opportunity to learn to master kayaking.
We start in the swimming pool and build up your skills. You can either work with the basic technique or proceed with other aspects and challenge yourself.
You learn to master the technique, roll, rescue exercises and safety on the lakes and in the see. Along the way, we go camping in the wild – here we focus on outdoor life and kayaking.
It is possible to go up to the tests in Danish Canoe Federation under the common European system IPP.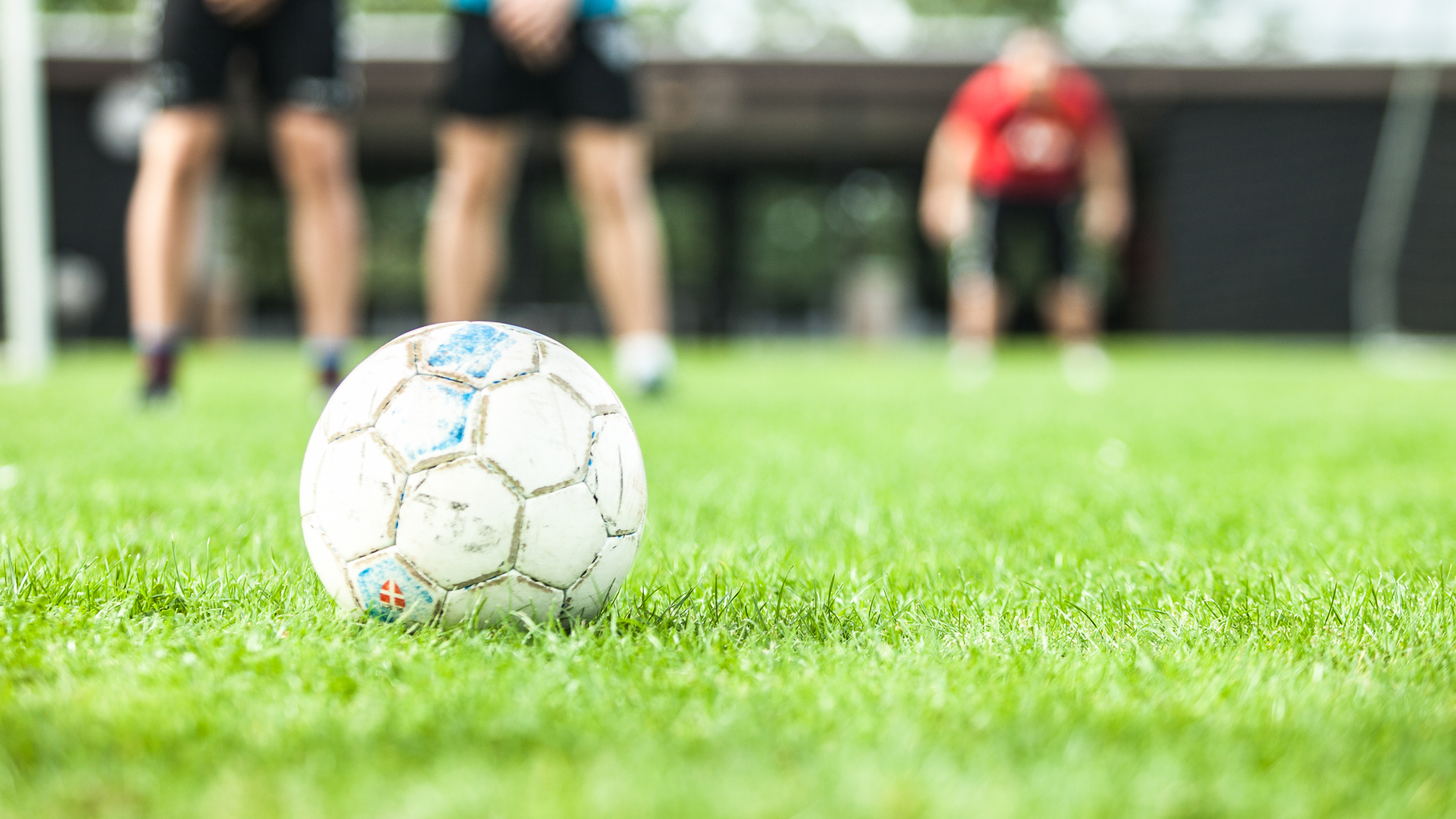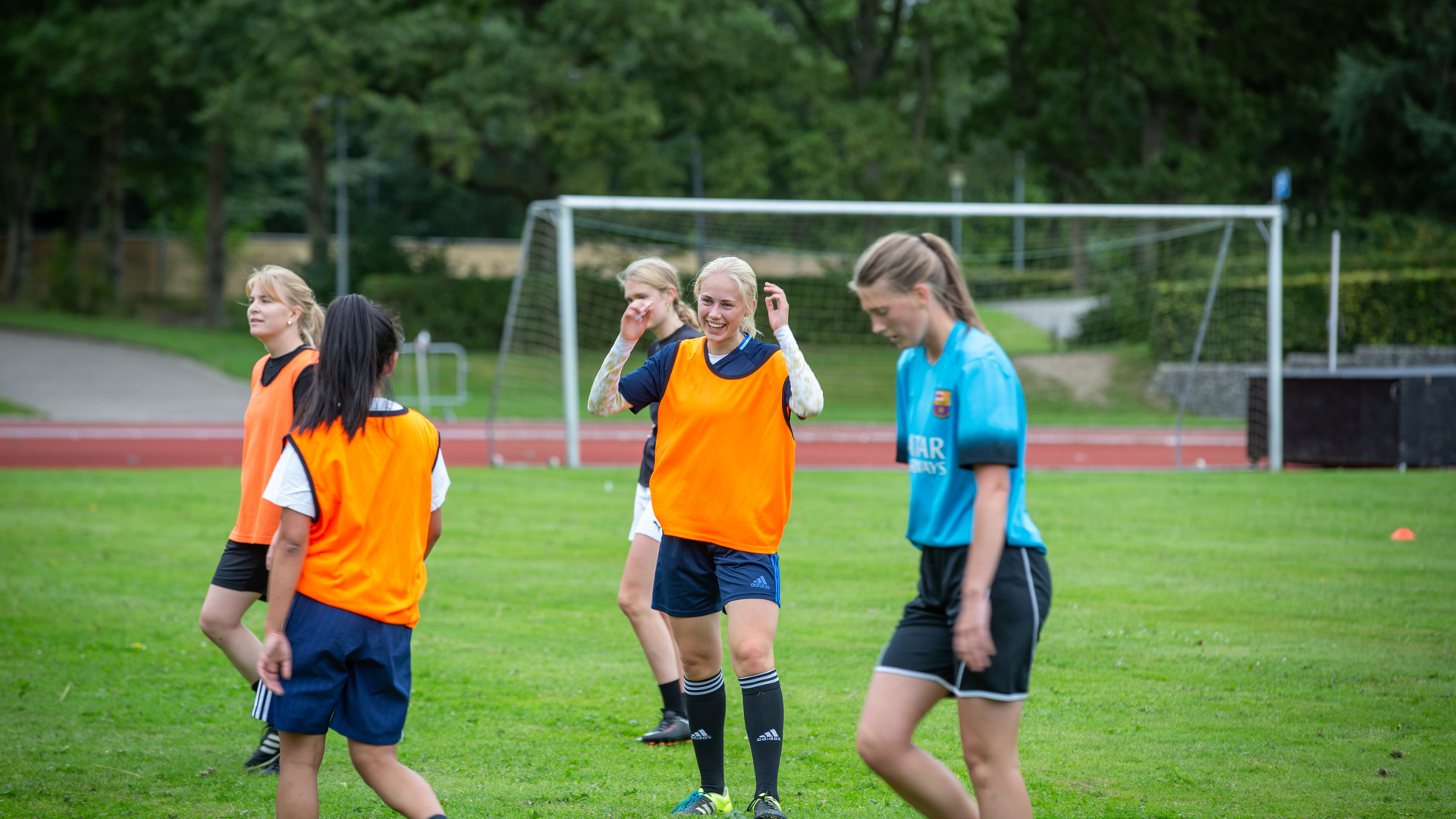 Soccer
Soccer is an intensive, technically and physically demanding game with lots of power.
At Viborg IH you will develop your football skills.
Your technical skills are developed, your physique is enchanced and your tactical awareness improved. All in all, it can only give the result: a better soccer player.
The training is structured so that both the beginner and the experienced player will have challenges. Technical training typically takes place in small groups, giving the opportunity to work with the individual. The physical training is mainly with the ball, so you will improve in many ways. We play both internal struggles and battles with teams from outside the school.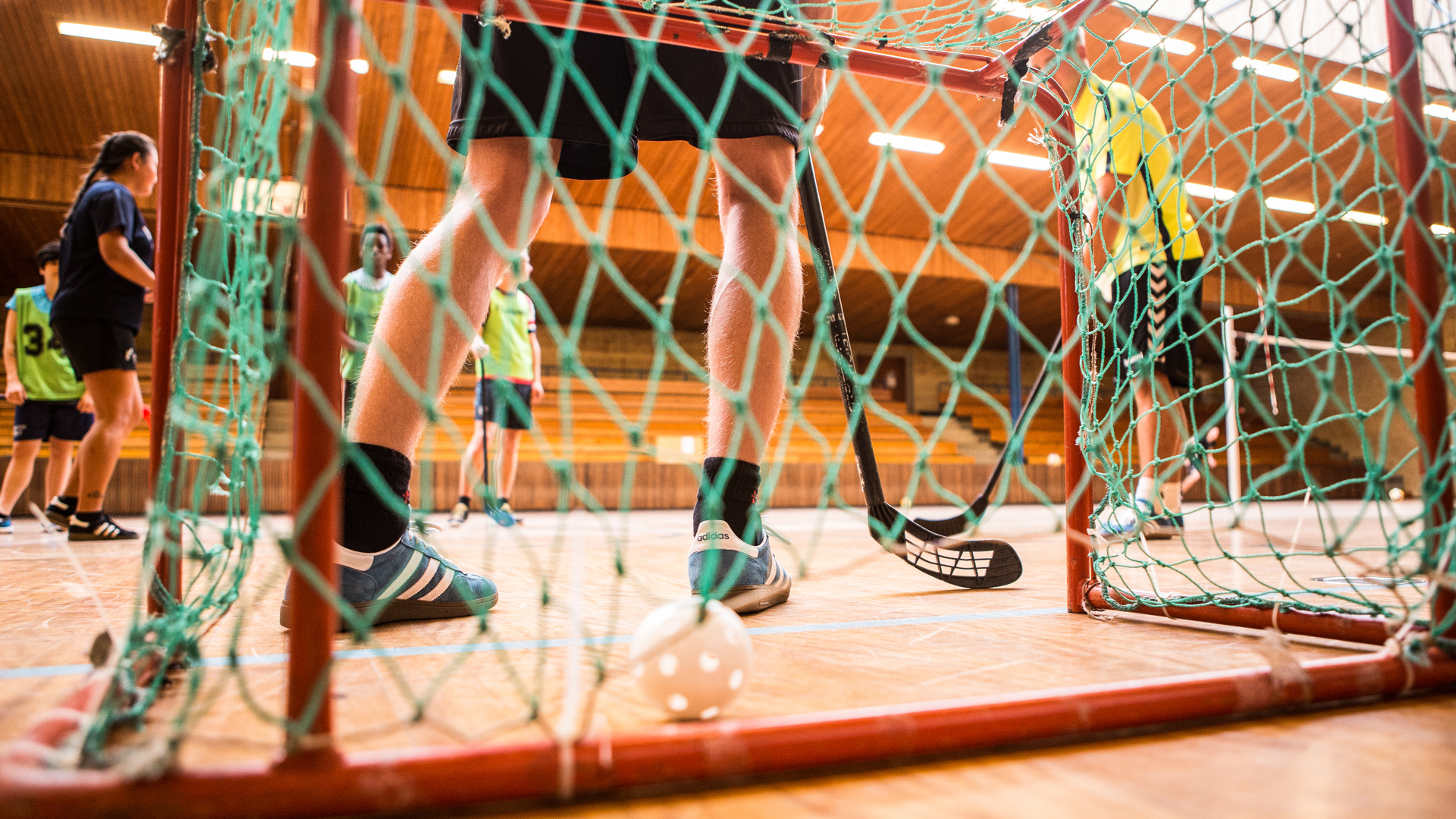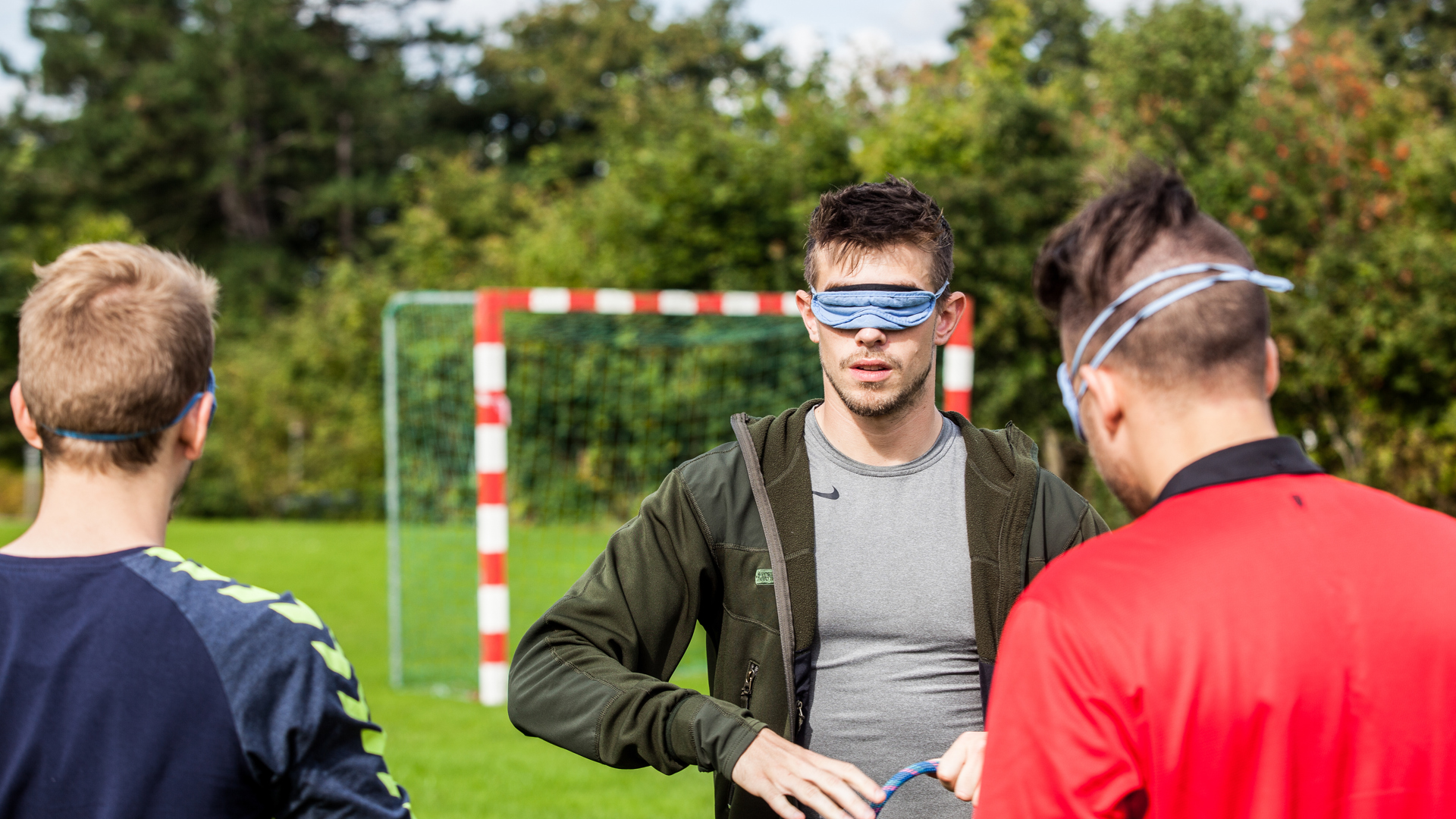 Sports 360°
Sports 360°, offers almost a myriad of opportunities for movement.
You have the subject once a week and you will try something new every time. That way, we reach to try a lot different sports. The activities are organized so that you get to start the game or competition quickly.
The activities in Sports 360° can be:
Hockey, basketball, volley
Foam tennis, speedminton, baseball
Water activities
Roller skating
Physical training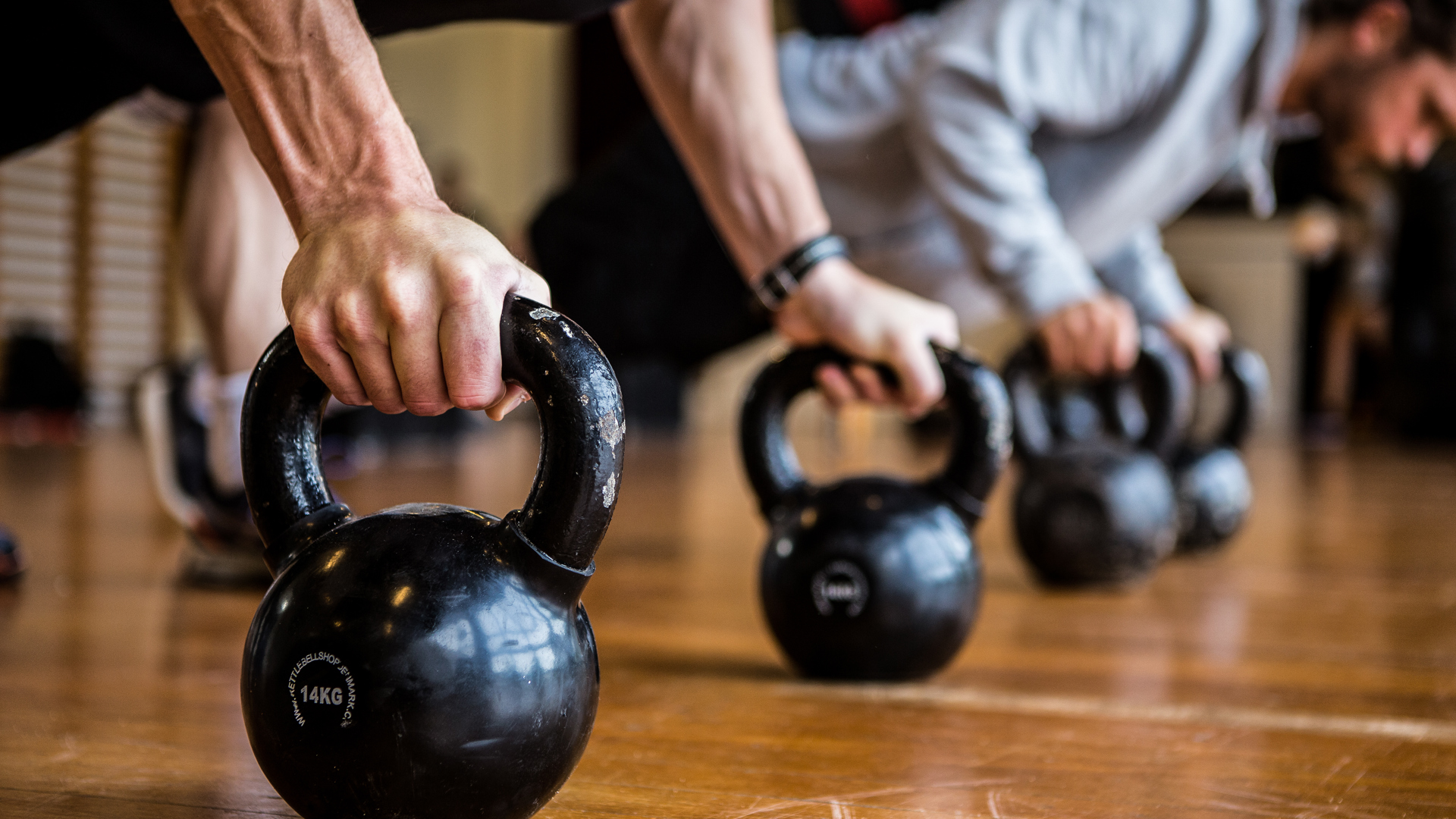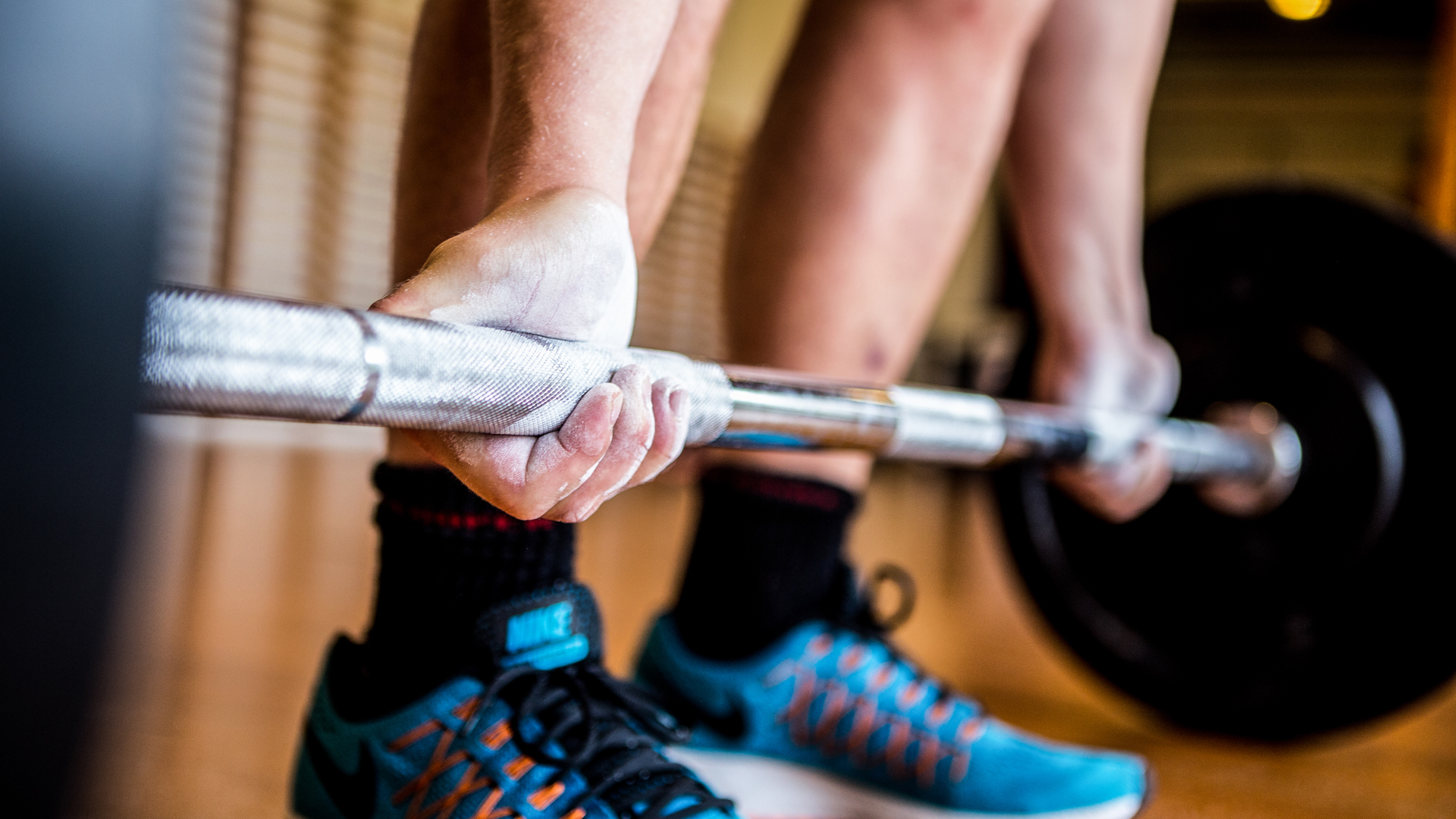 Strength
In the subject Strength training we will work with a wide range of strength training and versatile movement.
You will certainly be challenged in a tough and versatile form of training, with a focus on training you and your body.
Your body will be the very central point of departure, as different body types can have a decisive impact on the way we move.
In strength training, the point will be compound exercises in general, such as squats, deadlifts, bench presses, free weights, and a lot of other different exercises.
Surf kayak
Surf kayaking is based on kayaking techniques from the swimming pool, the lake and the North Sea – most often in Klitmøller – also called Cold Hawaii. In addition to both kayaking and surfing in short kayaks, we bring SUP's so everyone gets to try out multiple versions of surf in wild waves.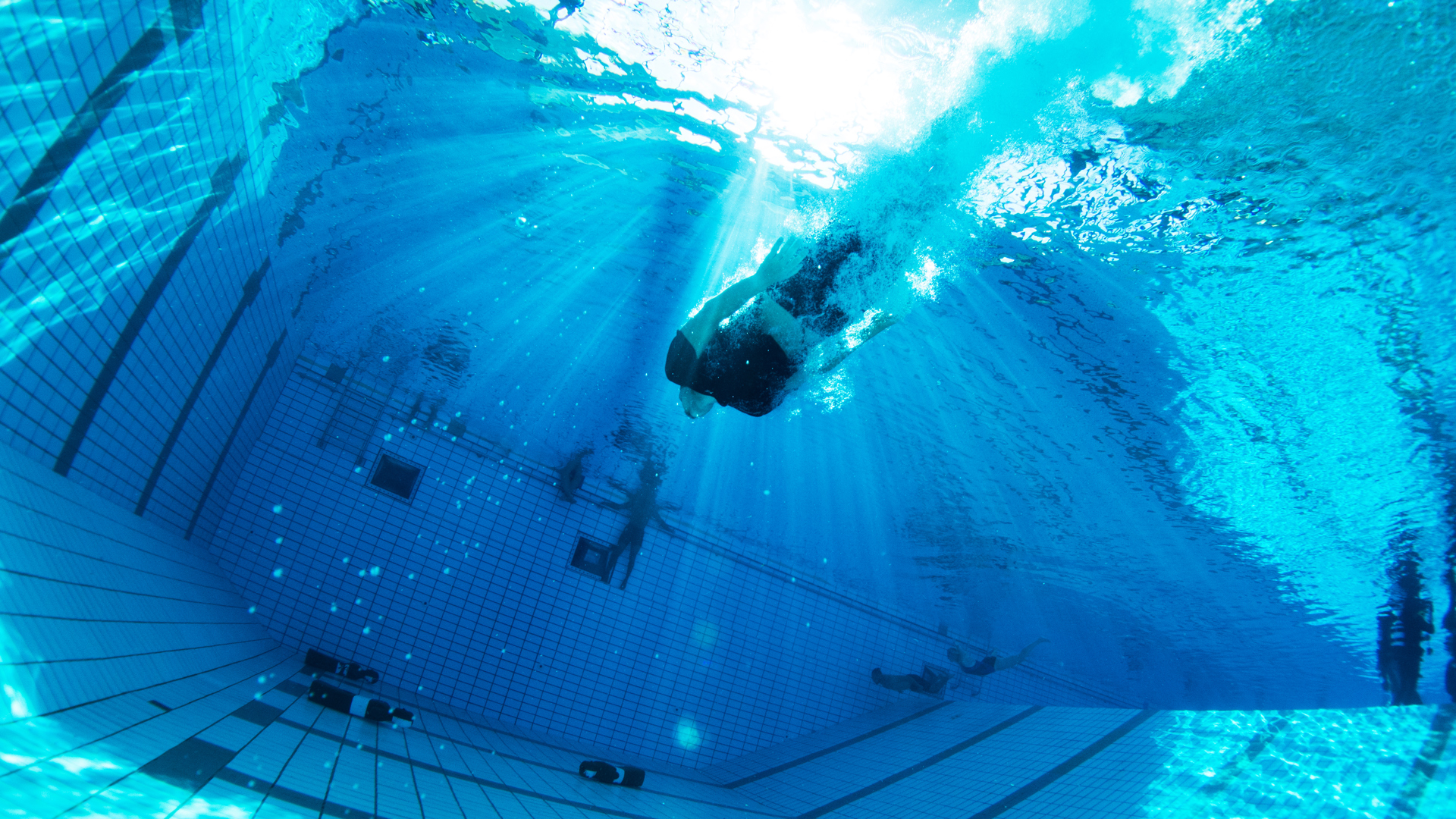 Swimming
Do you like beeing in the water?
At the school you are guaranteed challenges for both the experienced swimmer and the novice!
If you would like to be better with the different styles, learn new activities in water or teach swimming, then join swimming and slide through the water and enjoy social life.
Swimming is physical training with full throttle and technique in focus.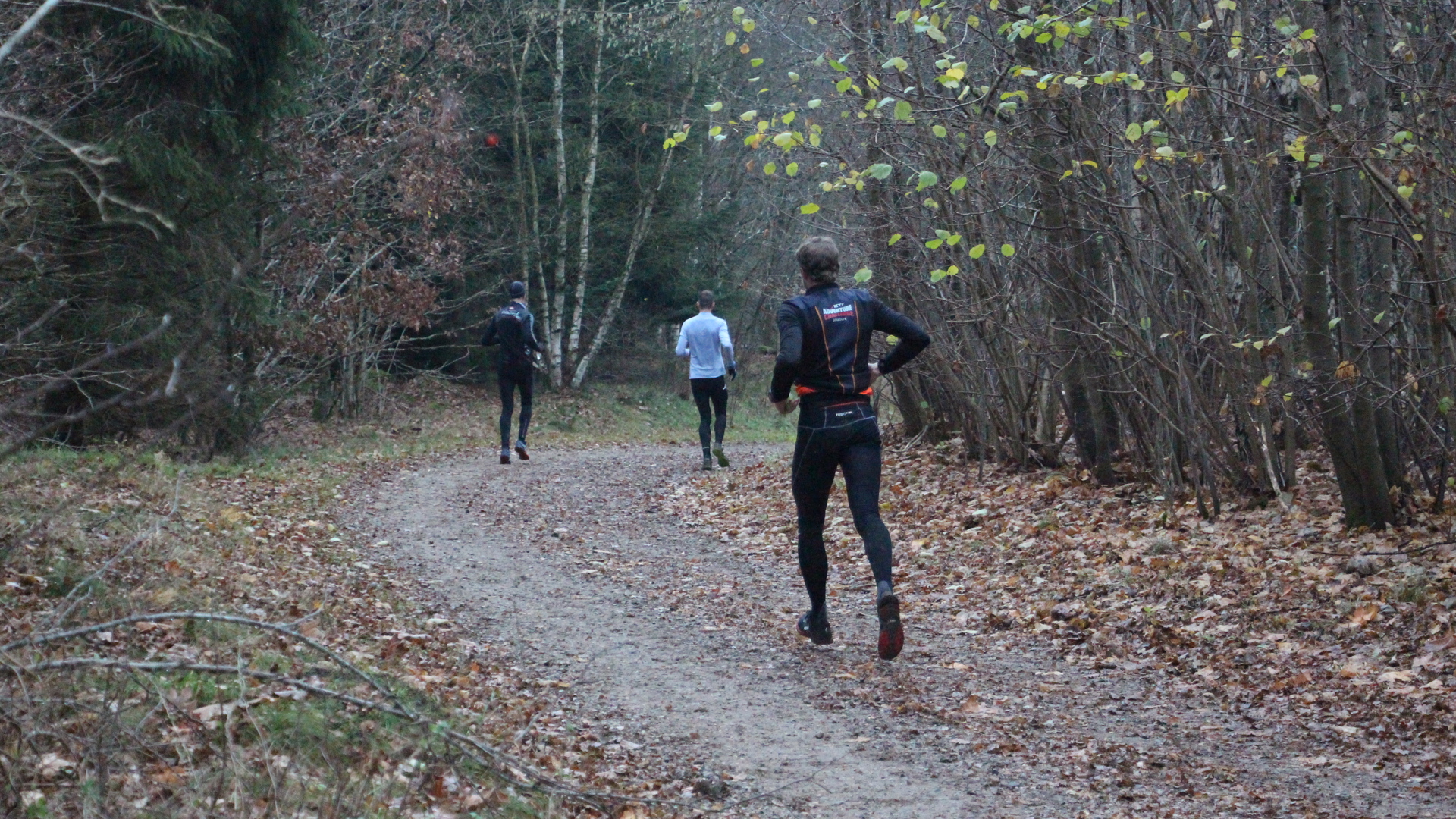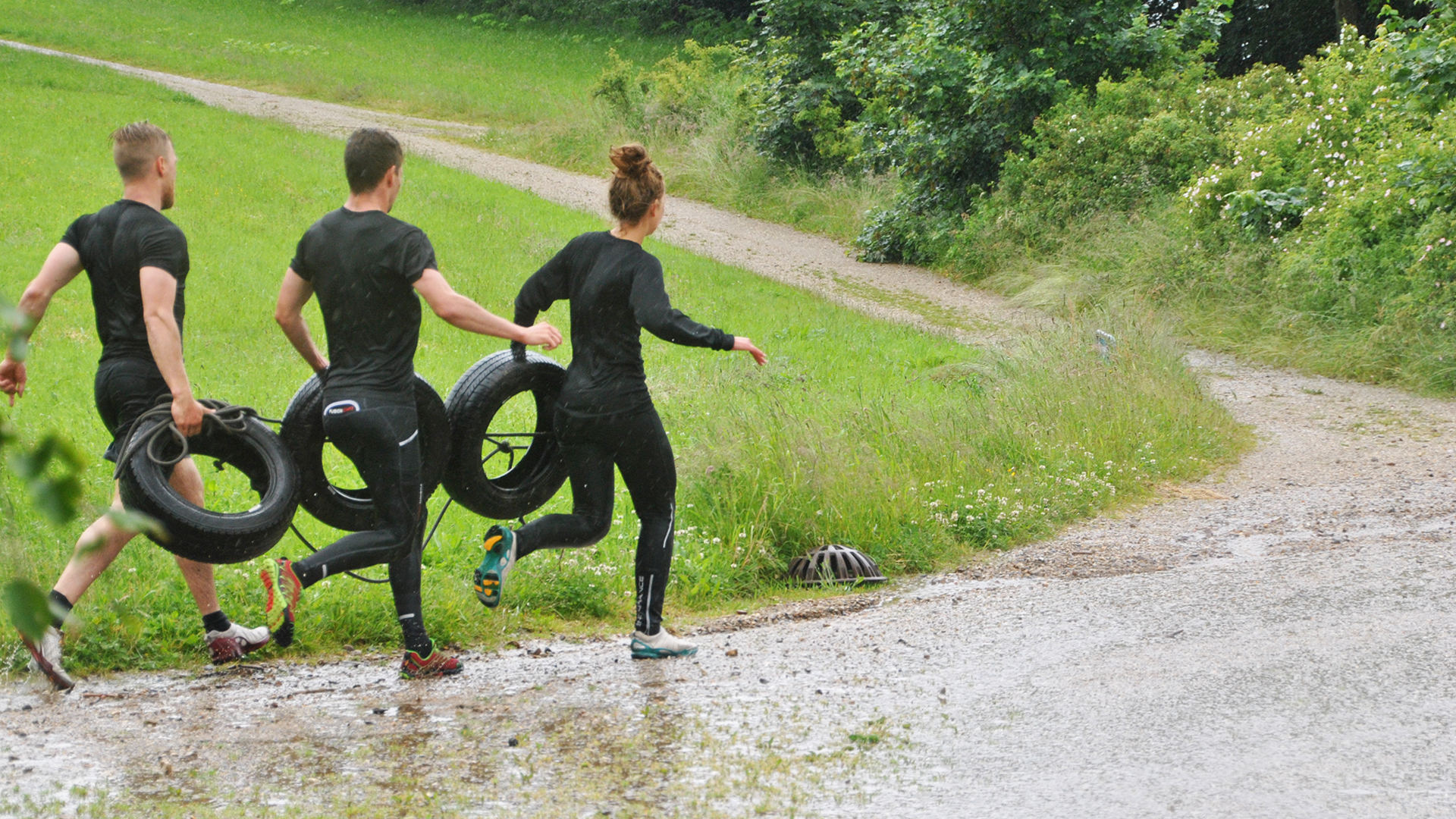 Trail running
In the subject trail running we are outside.
We run in the terrain and in the forests, and it's both the good experiences and the physical challenges we seek. At the hills of the forest we do get great cardio training while the ground keeps the head, eyes and legs working – it's never boring running in the woods!
We run together, against each other and separately, so there will never be two lessons who are alike.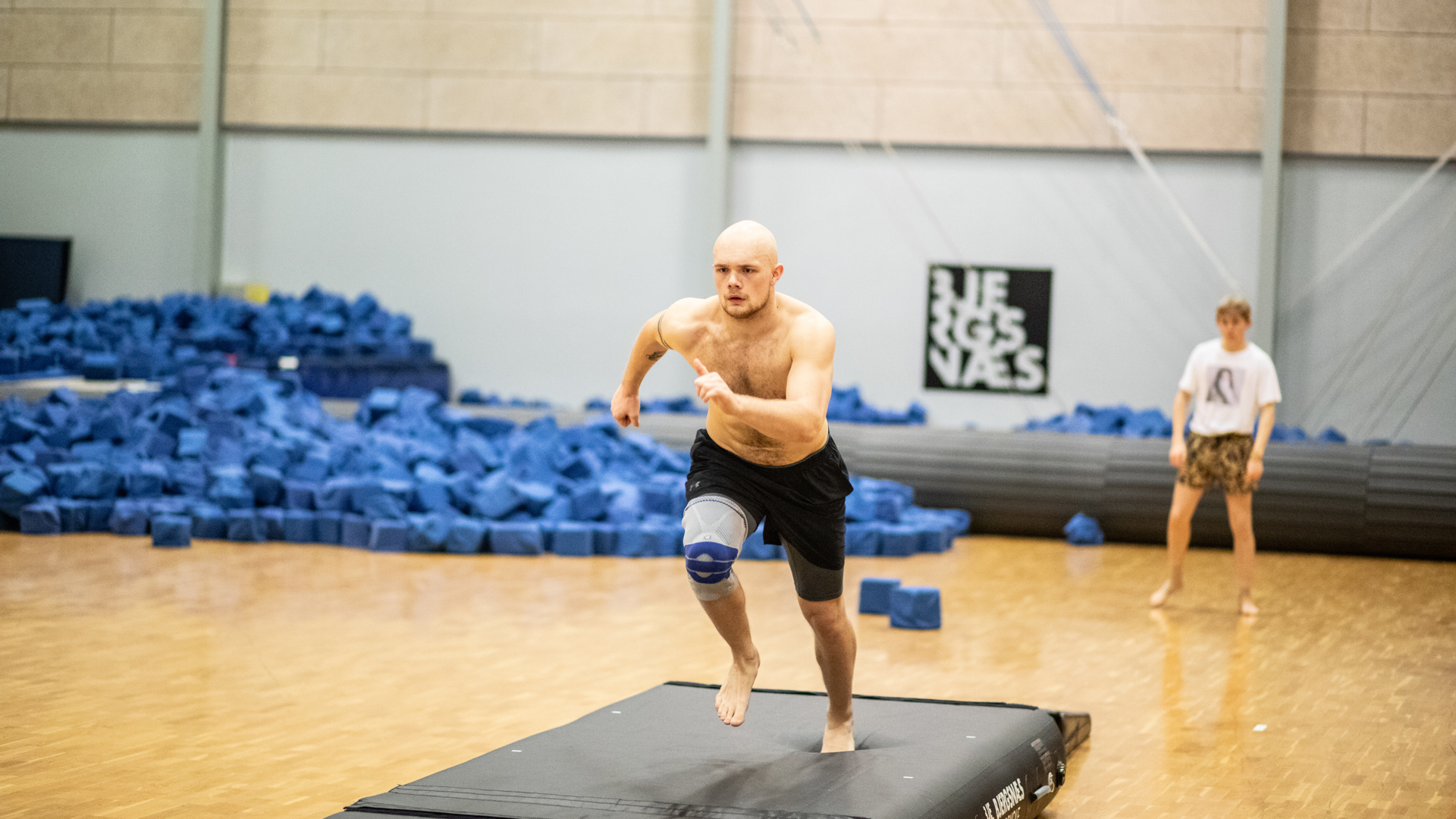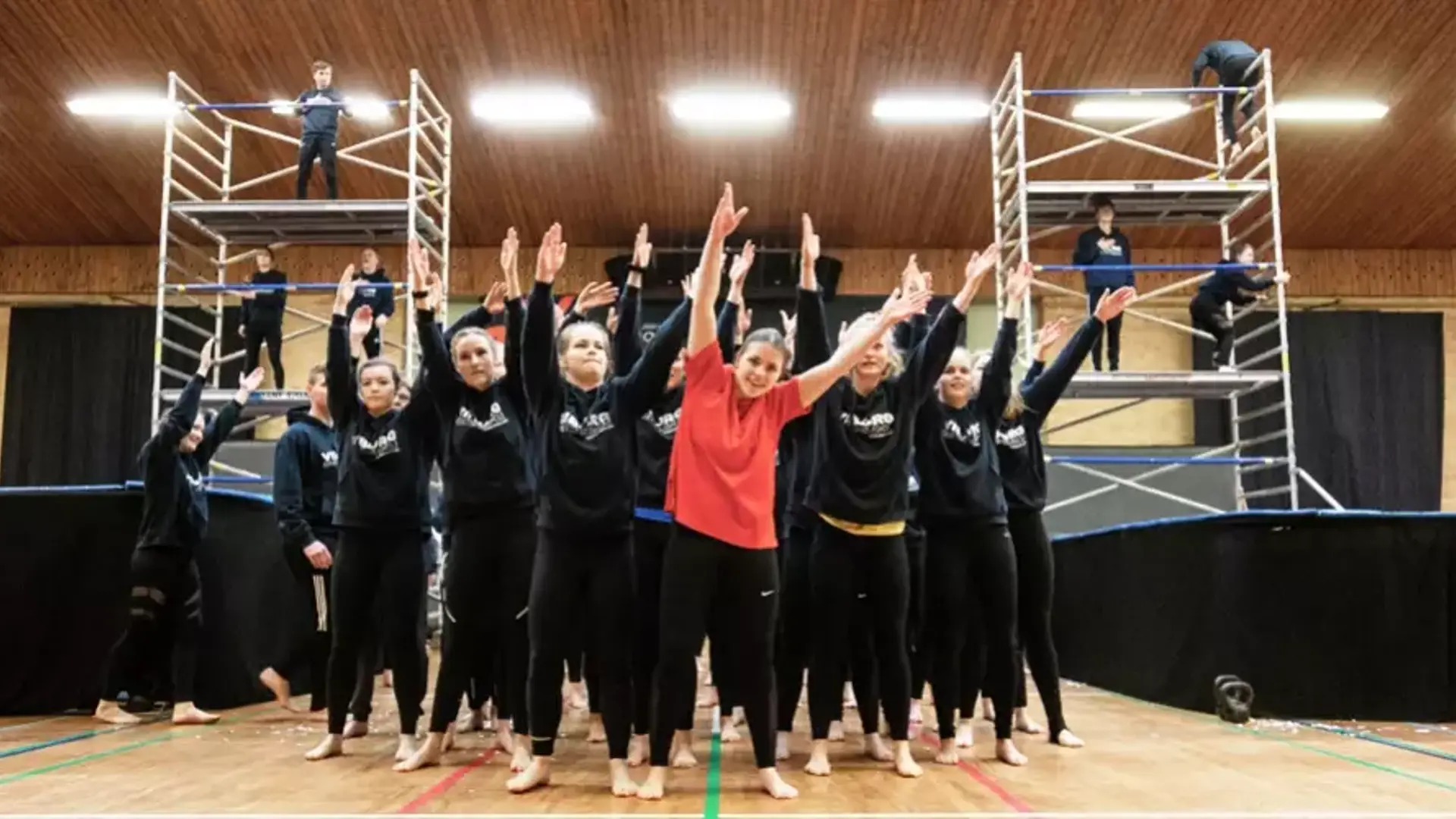 Tumbling
Along with another boarding school in Viborg (for younger students) and the local gymnastics club (VGF), we offer some of the best facilities for gymnastics, which contains lots of jumpgraves, fasttracks, loadesd fiber lanes, tumblingrigs and more.
At the course you will explore individual jumping and techniques.
You have time to repeat and perfect your jump – including by the use of video analysis, which we use to correct mistakes and give you greater body awareness.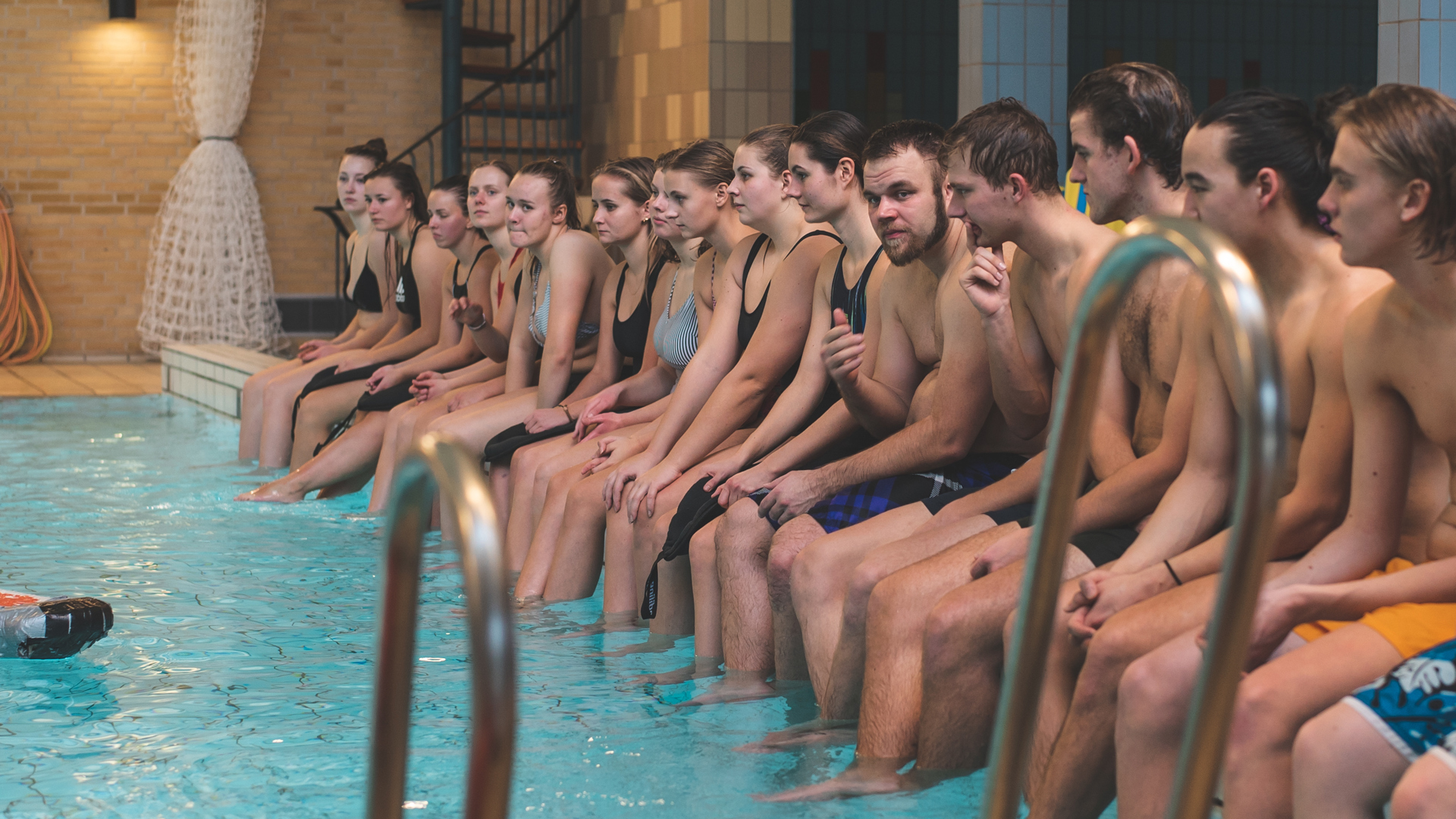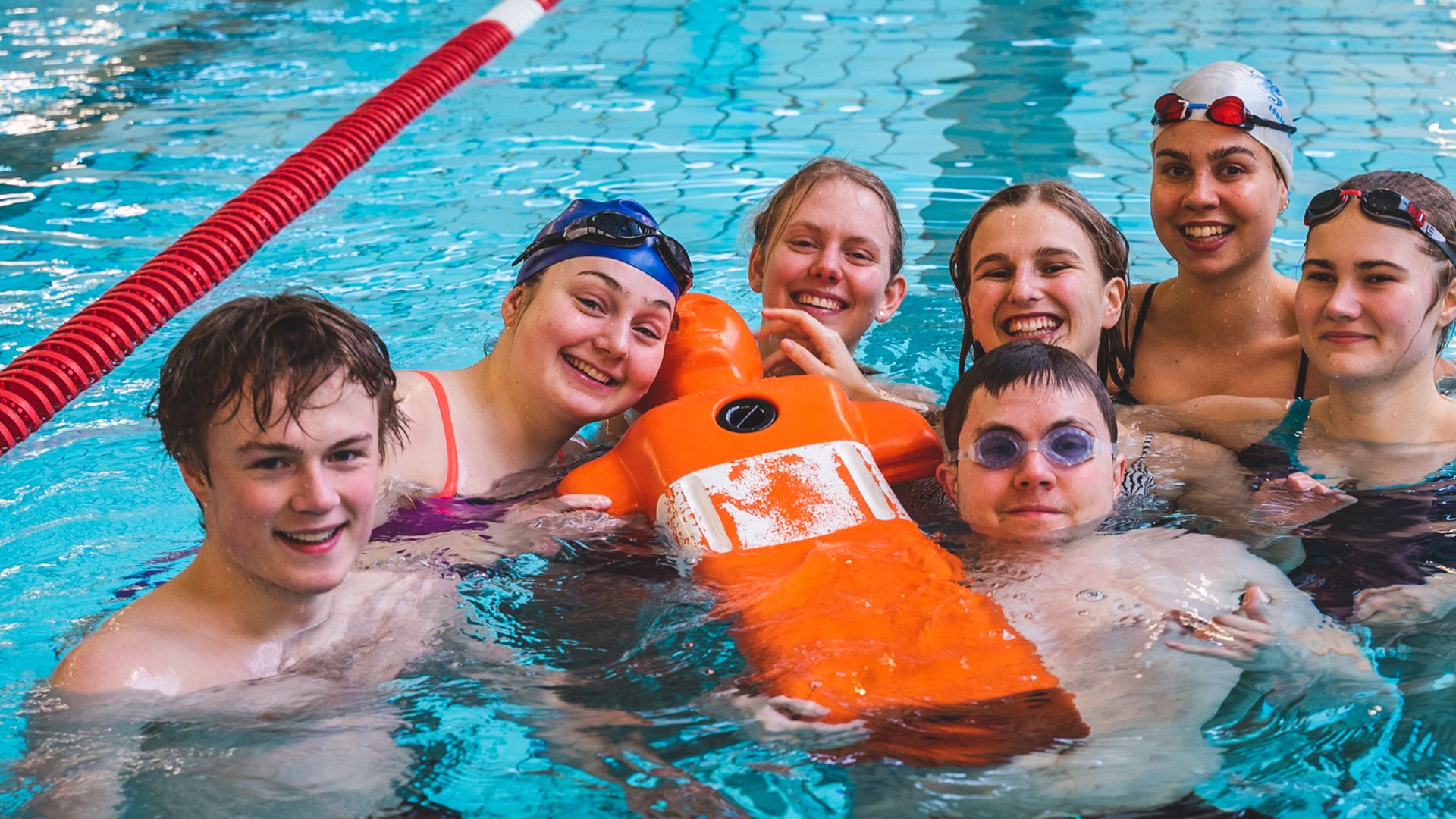 Underwater swimming
A subject for those who want to learn how to hold their breath for a longer time under water... to more relaxed. We will find out how the body works and what happens when we breathe and when we hold out breath.
We will work with and always prioritize safety, so that our exercises under water take place as safely as possible. You will get more profit underwater, and we will work with flow and being present in the moment.
We have a playful approach and create a safe learning environment so it will be a good experience for everyone.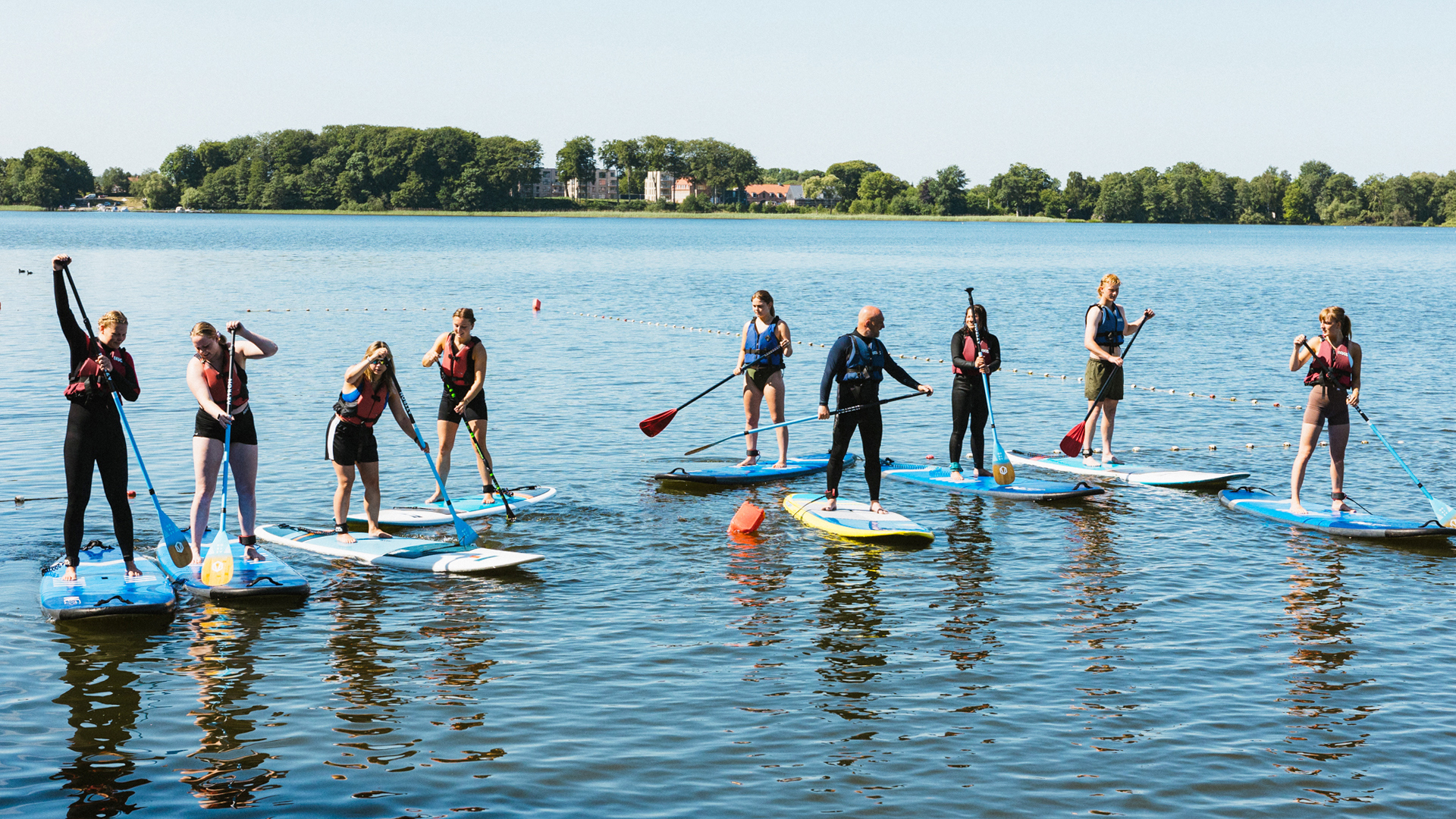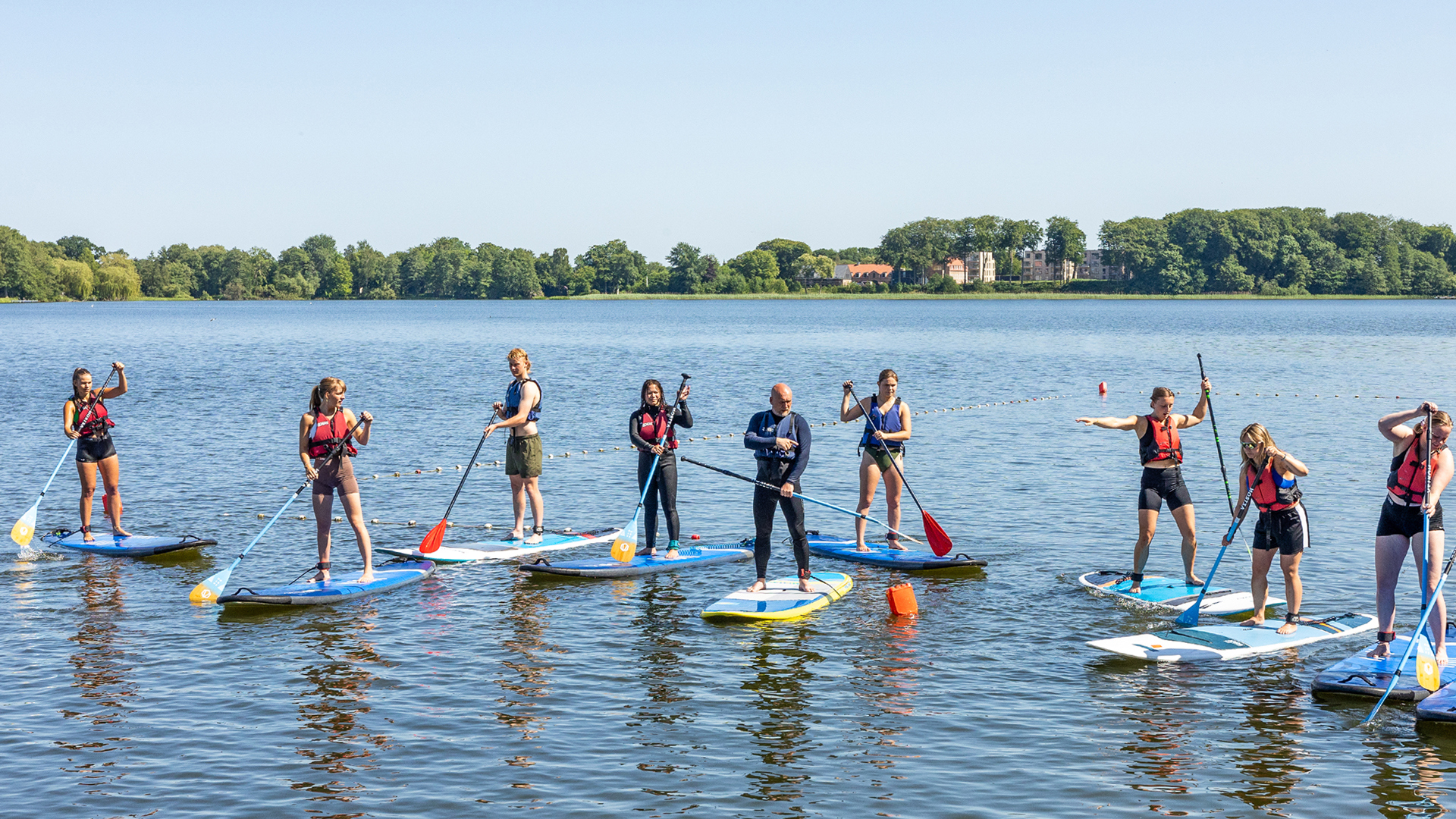 Watersport SUP
In the subject "Watersport SUP" you will be introduced to Stand Up Padling, and you will learn the basic techniques of SUP.
We will learn the techniques by playing and having fun, and you will become familiar with the board and the water. The focus is to train and enjoy the nature experience in SUP.
We will include canoes, as canoeing technique is close to SUP.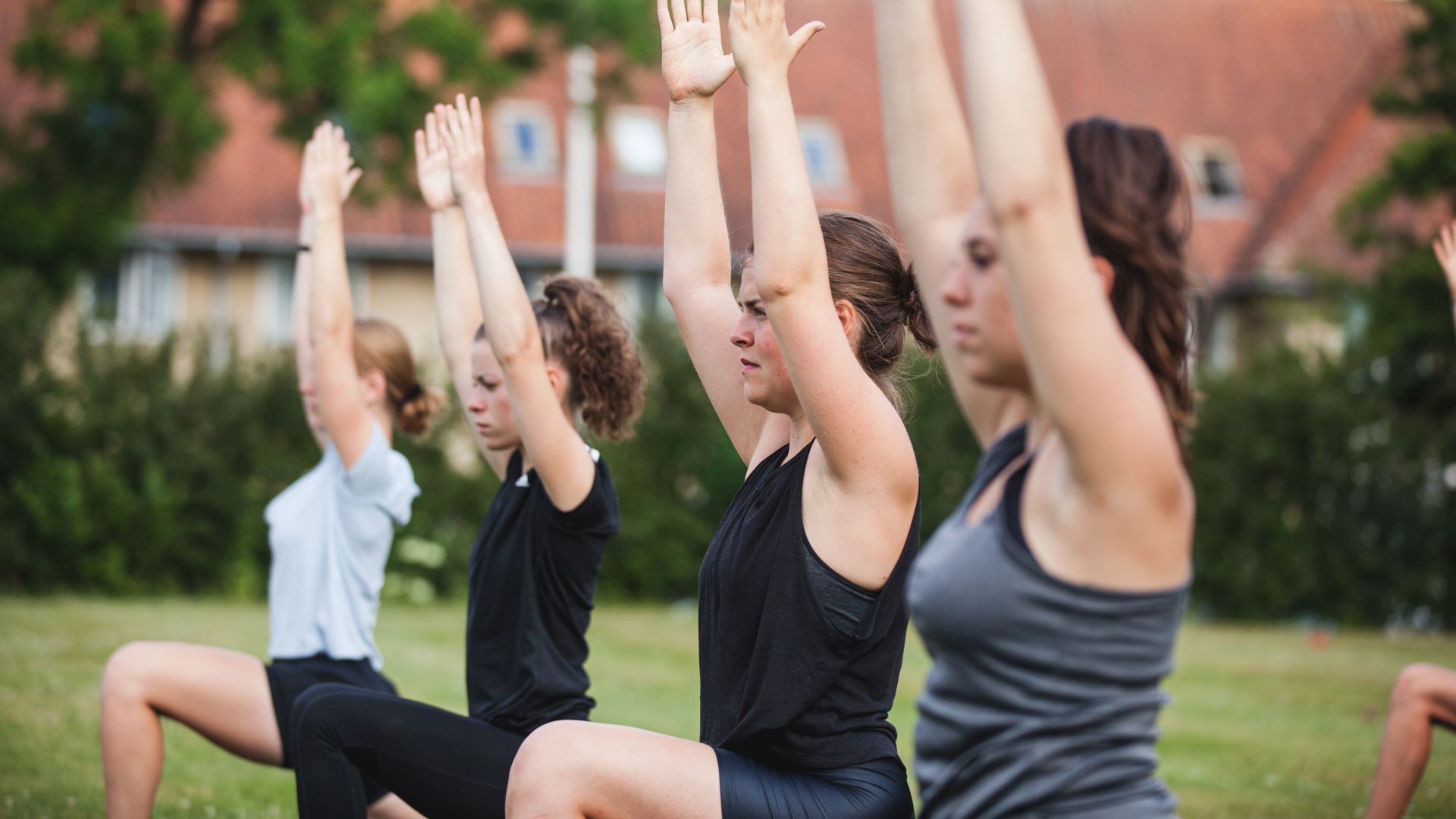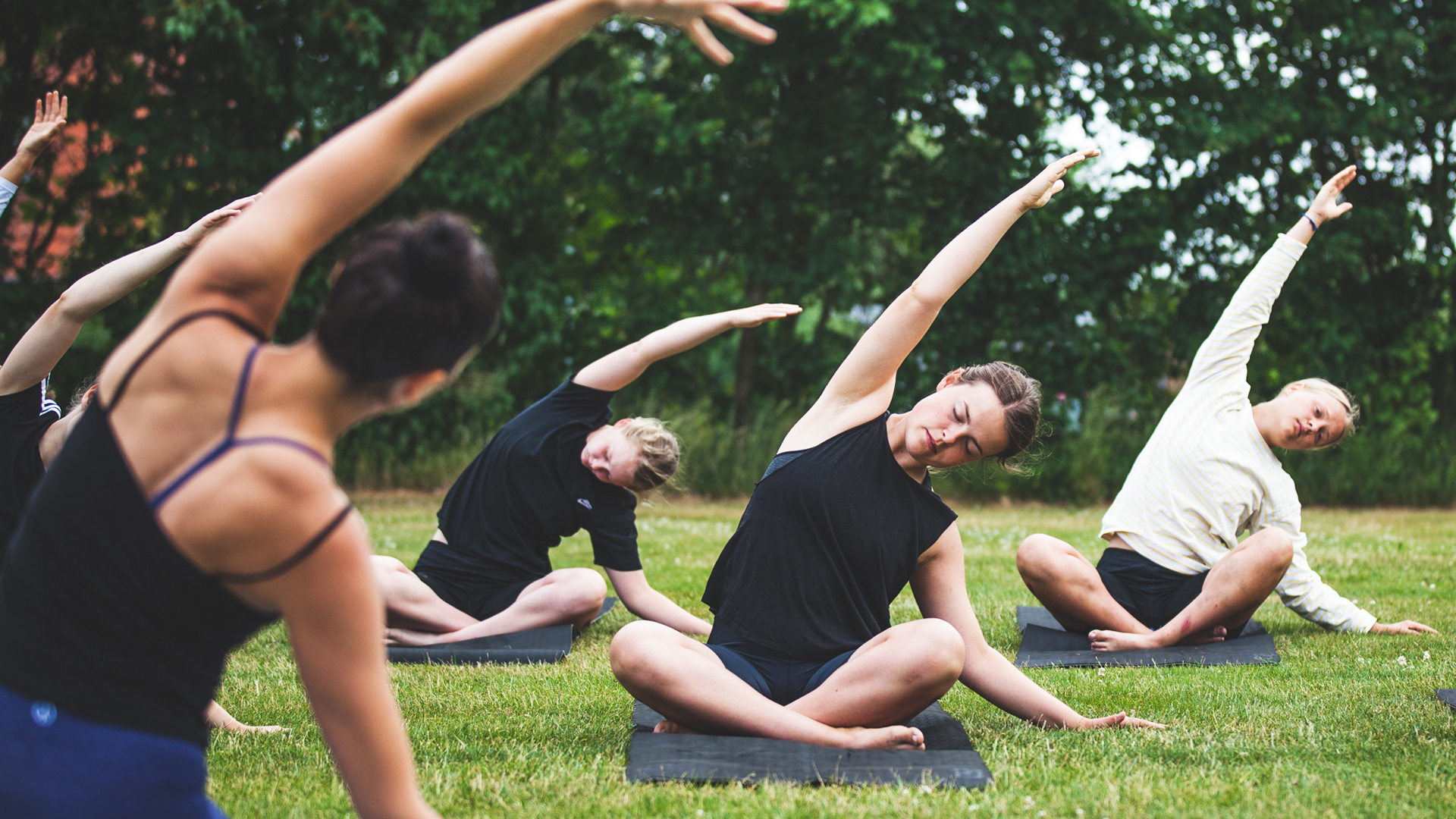 Yoga
Yoga gives you the opportunity to work with your body, just as it is!
There are no expectations to skills, experience, your flexibility or strength. Yoga is about being yourself on your yoga mat. Yoga is for ALL and it's a great way to be aware of the entire body and what it's capable of.
Many people experience great improvement in order to other sports, after they started practicing yoga. We work with the accepting mind, so it's not about acheiving af goal, but it's about the process.
There is no competition. You will both get to workwith your body, and experince to get very relaxed.